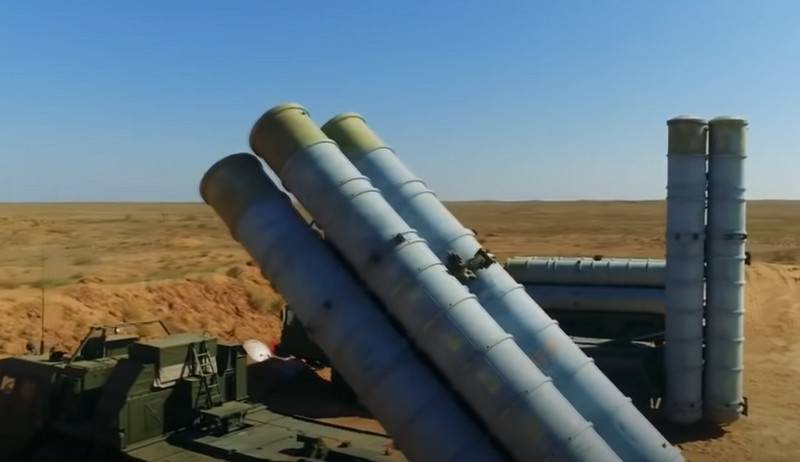 Russia has promised India as soon as possible to supply S-400 anti-aircraft missile systems, which the Indians can use in the zone of the Sino-Indian conflict, and this worries China. This statement was made by the author of an article published in the Chinese edition of Sina.
According to the author of the article, at present the situation in the conflict areas between India and China is very tense, India has deployed domestic Akash anti-aircraft systems in the border zone, which can cause certain problems to the aircraft of "neighboring countries". However, the deployment of Russian S-400 air defense systems in the conflict zone could upset the balance of power in the region and lead to many problems.
The author emphasizes that the S-400 is the basis of the Russian air defense system and today the system is the most effective in the world. "Triumph," the author writes, is able to work using eight types of missiles with different launch ranges. The article claims that the Russian system is significantly superior to the Chinese Hongci-9 (Red Banner-9) air defense systems, which have a range of 200 km, but are not capable, unlike the S-400, of operating at medium and short range. In China, there are for this purpose a medium-range and short-range Khuntsi-16 missile system, while the Russian S-400 is capable of independently fighting the enemy at all distances.
Thus, the newspaper writes, in terms of its characteristics, the Russian S-400 complex is significantly superior to similar systems made in China, both in range and in interception speed. That is why China has allocated $ 400 billion for the purchase of six Russian S-XNUMX anti-aircraft missile systems.
However, the author emphasizes, if Russia "at such a critical moment" delivers a large batch of S-400s to India, this will cause great problems.
The deployment of this type of weaponry in the border zone will become a threat to many countries, to the extent that even Russia will be involved in regional conflicts
- summarizes the publication.