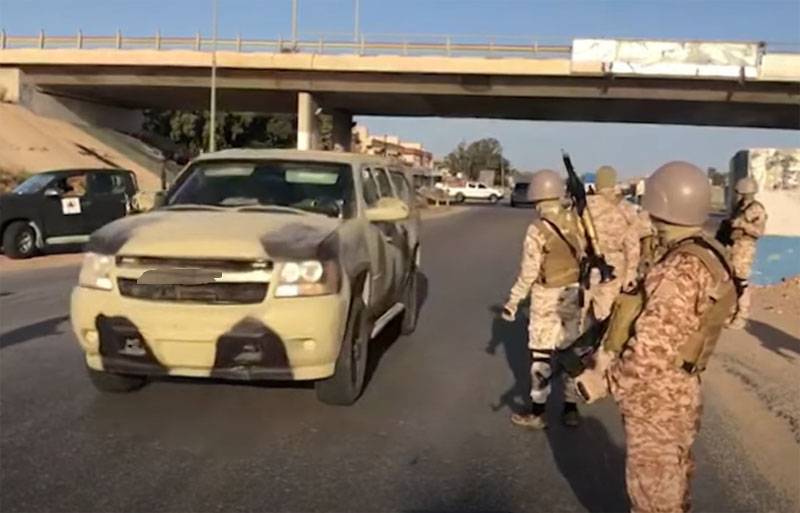 The Pentagon has published a report describing the military activity of Turkey in Libya.
According to the US military, Turkey sent 2020 to 3,5 thousand militants to Libya from January to March 3,8. The Pentagon report says they are Turkish-sponsored fighters from Syria. The information is confirmed by the US Department of Defense Inspector General.
From the report:
Sending up to 3,8 thousand paid Syrian militants to Libya has changed the course of the Libyan war. The conflict in oil-rich Libya has escalated into a regional war using proxy forces. These forces are used by foreign states.
The Pentagon Inspector General said that the United States "is increasingly concerned about the growing influence of Russia in Libya."
The statement says that there are "hundreds of Russian mercenaries" on Libyan territory, who were gathering together with the forces of Marshal Haftar to take control of Tripoli.
At the same time, the report stated that US intelligence studied data on the fighters from Syria used by Turkey and "did not find any connections with Al-Qaeda and ISIS (terrorist organizations banned in the Russian Federation).
From the report:
Most likely they went to Libya not for ideological or political reasons, but on the basis of generous Turkish funding.
Recall that de jure, Ankara supports the government of national accord of Libya. At the same time, more and more facts indicate that Turkey is simply going to expand its influence in northern Africa, with which, to put it mildly, Egypt is not ready to agree.