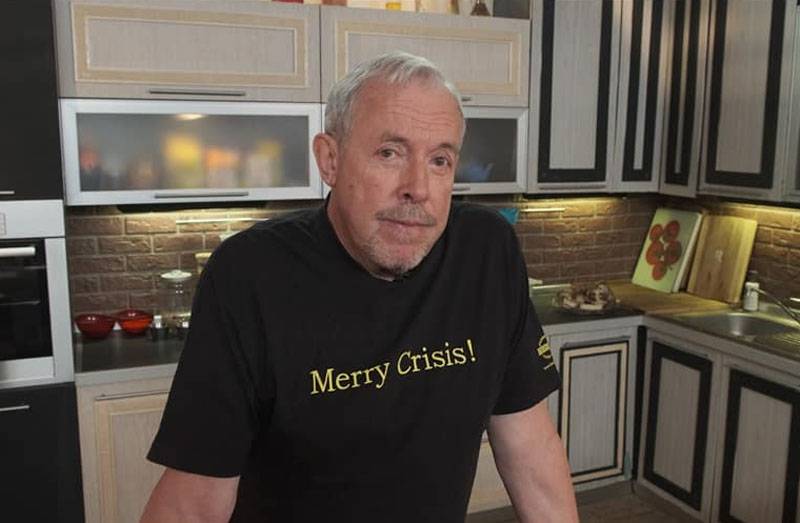 On the Facebook of Andrey Makarevich, who is known not only for his musical activities, but also for his political statements, a post appeared in which the author discusses the rule of law in Russia. At the beginning of the post, Makarevich writes that in Russia "they did not understand what the rule of law is", referring at the same time to several classics of Russian literature - Saltykov-Shchedrin, Gogol, Griboyedov, Pushkin, so that he (Makarevich), like himself writes, was not accused of "again hating the Motherland."
From the post of leader of "Time Machine":
Laws were composed, written in beautiful handwriting in thick books. But it turned out like the locksmith Polesov: the motor was very similar to the real one, but did not work. Life continued to go its own freakish ways. Because power is not in the law, but in the truth (right, Danila?) But the truth is different for everyone - for the king, for lackeys.
At the same time, first Makarevich wrote instead of Polesov about the "minder" Bezenchuk, but users recalled that Bezenchuk was a grave master.
In general, I wanted to show off my spiciness, but then I had to edit the post ...
Further, Makarevich writes that such an approach leads to the fact that in Russia "this is the kingdom, then the trouble".
From the post:
Remember, in every second American film: "I will be summoned to court tomorrow. I have to tell you everything!" - "No, you can not!" - "But I will be under oath!" This dialogue in our person evokes a wide range of feelings - from bewilderment to laughter.
And our president treats laws in the same way as everyone else. For this we love him
- Makarevich concludes his note.
Quoting "every second American film" is certainly important. But what about the fact that even the presidents can allow themselves to lie to the USA under oath of explicitly "adored" by the author of the post under oath. The cases are known. And after lying under oath, some continued to remain in the presidential chair. Law ... Legality ...
And with the rule of this very law there, too, somehow it does not always go well. The US military and police, who are guilty of overt abuse of authority, most often get off with a slight startle, rather than receive long-term imprisonment. In the comments, Andrei Makarevich was invited to watch other American films, such as "House of Cards" and "Billions", which frankly tells how high-ranking politicians and businessmen in the same West lie to each other, as they say, without blushing.
That is why it is difficult to disagree with the thesis that the kings have their own truth, and that the slaves have their own - and practically everywhere - it is difficult to disagree.