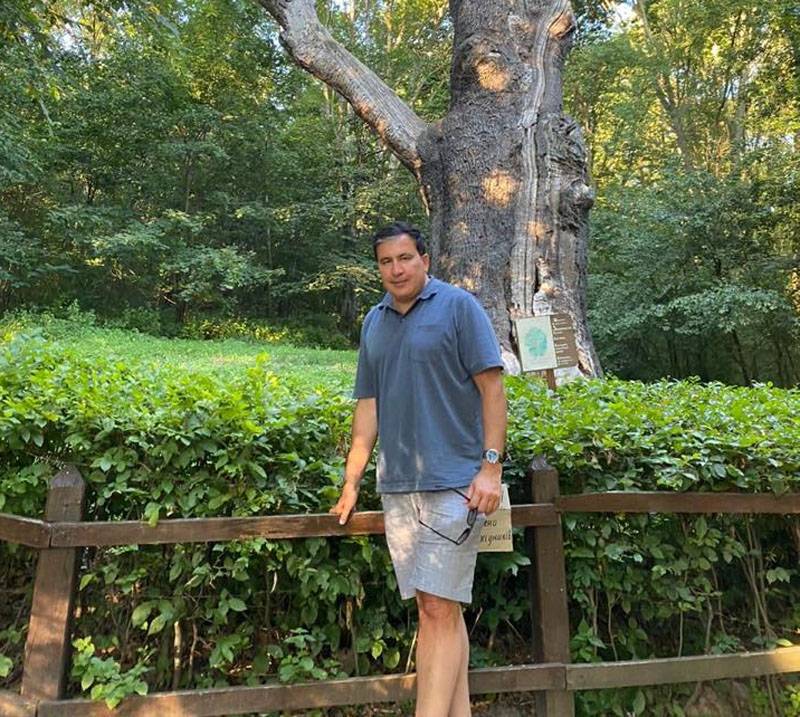 The former head of the Odessa region of Ukraine, who is also the former president of Georgia, announced the possibility of revenge of the political forces of Petro Poroshenko. According to Mikheil Saakashvili, a certain part of local officials are preparing as a "secession from Ukraine" against the background of the fact that another part of politicians is going to re-settle in Kiev.
According to Saakashvili, the actions of the current Ukrainian officials could lead to the complete disappearance of the Ukrainian state.
We will remind that earlier Saakashvili fled from Ukraine, and after the beginning of the presidency of Vladimir Zelensky returned to the country and soon received the post of head of the executive committee of the National Council of Reforms.
Saakashvili called the local authorities in Ukraine "feudal lords who rave about fat, having gotten the entire budget in their hands."
According to the ex-head of the Odessa Regional State Administration, the local authorities "will steal the bulk of the budget, and create their own armies for the rest."
Saakashvili:
Here (in Odessa) there is a municipal guard, just ordinary thugs who walk in uniform and with
weapons
, and funded from the budget.
At the same time, Saakashvili once again raised the topic of a possible revolt by the forces of Petro Poroshenko. Earlier, a number of Ukrainian media outlets published a rumor that such a riot could happen in the fall.
Saakashvili:
In this form, we can lose Ukraine, and this is beyond doubt.