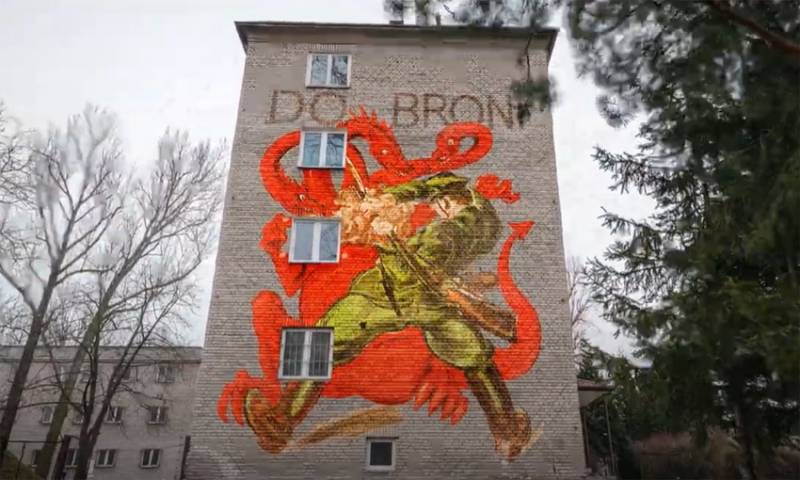 The Ministry of Defense of Poland has announced a competition for the best mural (a large image on the wall of a building), dedicated to the events of 100 years ago. We are talking about the Warsaw battle - part of the Soviet-Polish war of 1919-1921. In Polish historiography, the Battle of Warsaw is often called the "Miracle on the Vistula". It is a miracle in Poland that the fact that the Polish army was able to stop the advance of the Red Army under the command of Mikhail Tukhachevsky is considered a miracle.
The so-called July operation ended on July 23, 1920. Soviet troops inflicted a tangible defeat on the Polish army, but further actions did not allow the previously planned plan to be carried out - to surround large Polish forces and prevent them from regrouping.
On August 16, 1920, Polish Marshal Jozef Pilsudski launched a counterattack on parts of the Red Army. And the very next day the Red Army had to retreat, as the situation near Warsaw for it turned into a catastrophic one. The forces of the Red Army were in danger of getting into the Polish boiler. The exact losses of the Red Army in the battles of August 1920 are still unknown. According to the most conservative estimates, the killed Red Army lost about 25 thousand personnel.
Now the Polish Ministry of Defense has decided to involve "people's artists" in perpetuating the victory over the Red Army near Warsaw. At the same time, the events of 1920 were announced as "a stop in the advancement of the Soviets, which were eager to reach Europe" (a well-known logic for the countries of the former socialist camp and the former Soviet republics, which are now ruled from overseas).
Among the participants in the competition, for the victory in which the Polish military department announced an award of 1,5 million zlotys (about 27 million rubles), there is an option where a Polish soldier fights with a three-headed red dragon (Serpent Gorynych). The fire-breathing snake, according to the author's logic, clearly symbolizes the Red Army.
It is noteworthy that a mural with a "fire-breathing red dragon" appeared on the wall of a house that was built during the existence of the Polish People's Republic, when
historical
quarrels preferred to speak less and create more.
The results of the competition are going to be announced by the Polish Ministry of Defense in November this year.