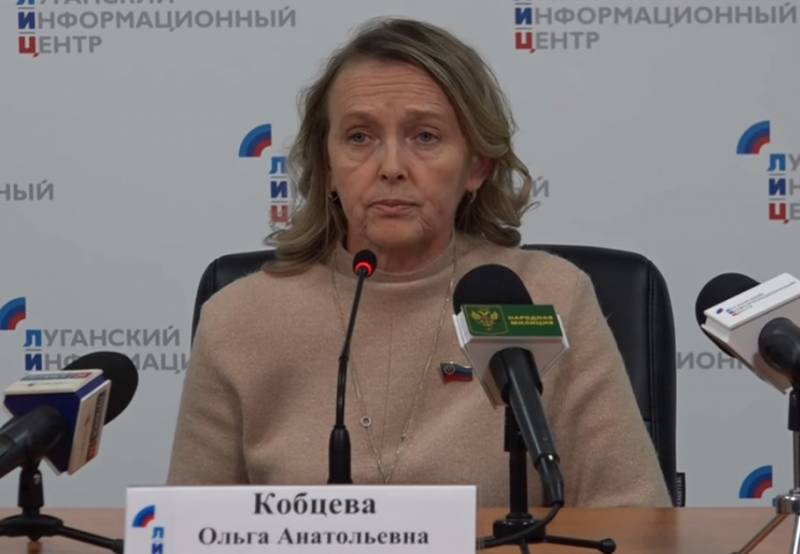 Kiev must either begin to implement the Minsk agreements or abandon them. This opinion was expressed by Olga Kobtseva, a representative of the Lugansk People's Republic in the humanitarian subgroup of the Trilateral Contact Group in Minsk.
This is reported by the Lugansk network edition luga1news.
Kobtseva also stated that Lugansk presented an ultimatum to the Ukrainian side in recent talks in Minsk. Lugansk demanded that Kiev, before the start of the local elections to be held in Ukraine in October this year, decide whether it intends to follow the path of a peaceful settlement, or announce its withdrawal from the Minsk agreements:
In the Minsk negotiation process, we informed the Ukrainian representatives that they should take a step before the election: either they are taking the step of a peaceful settlement, or they are announcing that they are withdrawing from the Minsk agreements.
Kiev needs to confirm this choice with an appropriate political decision. And if Kiev withdraws from the Minsk agreements, the Minsk agreements themselves cease to exist accordingly.
Kobtseva also recalled that from the first day of its existence, the Lugansk People's Republic has been defending its interests, freedom and independence.
Earlier, the assistant to the Minister of Internal Affairs of the LPR Vitaliy Kiselev, referring to the data of Olga Kobtseva, said that 1609 civilians of the republic died during the years of the armed aggression of Ukraine against the LPR.