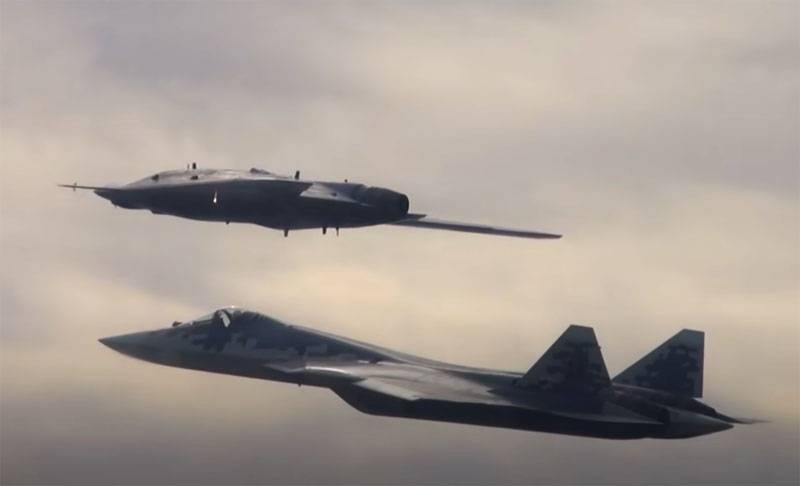 One of the promising weapons that should soon appear in the Russian Aerospace Forces is the Hunter heavy attack drone, which began to be created as part of the S-70 program. To date, the prototype of the "Hunter" has passed a series of tests at the airport (including the "jump") and in the sky. One of the test flights was paired with a fifth-generation Su-57 fighter.
Particular attention in relation to the ongoing work on the Russian heavy attack drone is drawn to its capabilities in terms of range and duration of combat missions. If you believe the data that began to be published recently, the radius of combat use is up to 3 thousand km.
If we assume the future deployment of this type of drones at one of the airfields near the western borders of Russia (for example, along the Bryansk-Smolensk-Pskov line), then we can determine that hypothetical circle with the above radius. In other words, if suddenly it really comes to the combat use of the "Hunter", then the schedule will show which territories it is able to reach during the flight, taking into account the return to the base airfield, what is the target area, even without taking into account the radius of the missiles used.
With the range of applicability of the Russian "Hunter" with its previously announced characteristics in range, almost all European NATO countries fall.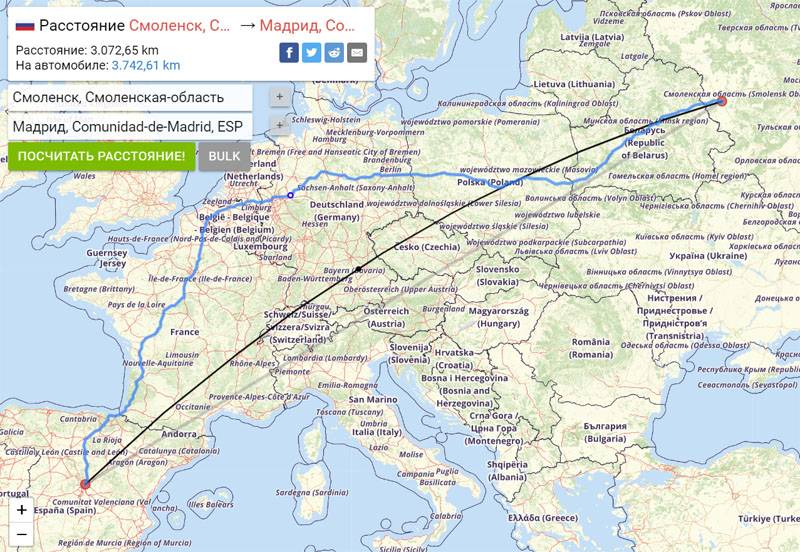 The radius of the Russian attack drone allows it to "reach" territories all the way to Madrid in the west, to Turkish Diyarbakir and further to the south, to cover all of Norway in the northwest.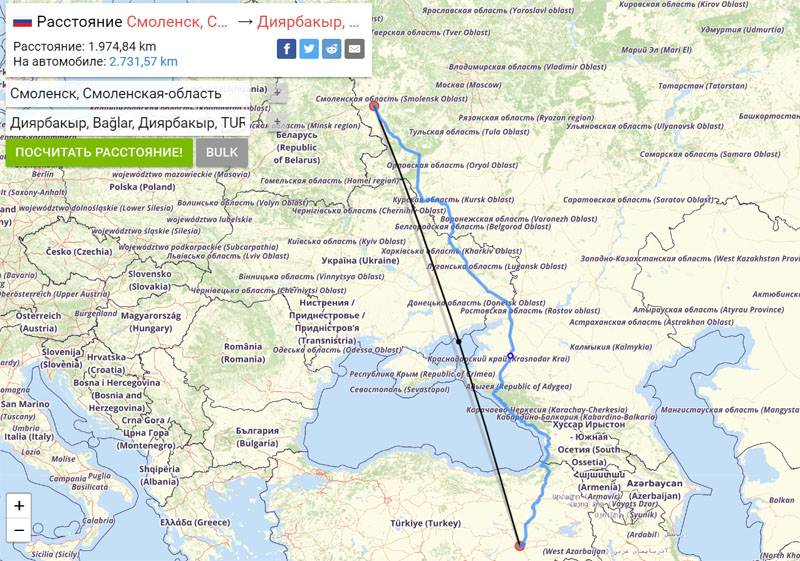 It is clear that in the event of a conflict with NATO countries, the least that may be needed is to "drive" strike drones to the western borders of the European part of the North Atlantic military bloc. Another question is the demonstration of strength and capabilities as a response to the ongoing implementation of NATO's enlargement policy. The emergence of Russian drones, which, as previously reported, will be equipped with electronic warfare systems, over the neutral waters of the Mediterranean and the North Atlantic is a mission that can play an important role in terms of defending its interests by Russia.
By the way, when placing the "Hunters" in the Far East, the territories of the USA and Canada fall into the zone of applicability.