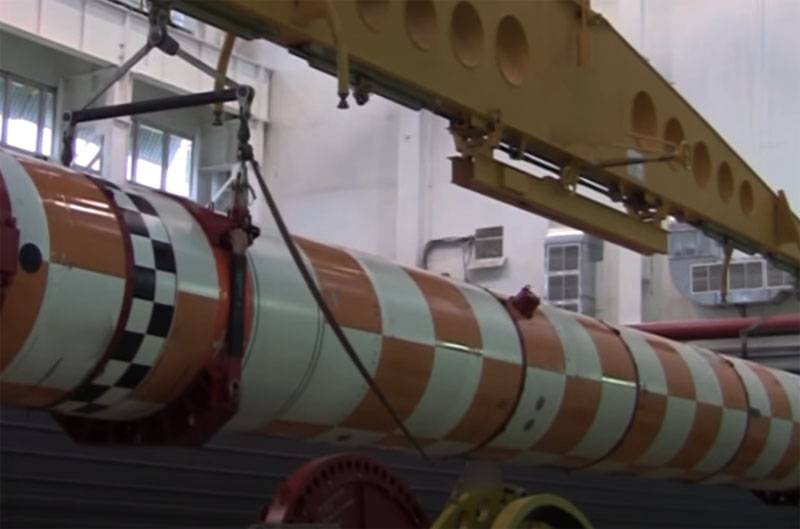 A couple of weeks ago, the US State Department called the Russian military developments Poseidon and Burevestnik "a waste of money." The main emphasis in the department of Mike Pompeo was that in the new treaty on the reduction of offensive arms "with a high degree of probability" there will be a clause in which the ban on the aforementioned Russian promising weapons will be spelled out.
Military experts in Russia assess these statements of American representatives as a new attempt by the United States to outline the direction of the next sanctions. The whole question in this case is whether Russia, in the event of setting specific conditions on the part of the United States, will add promising weapons (the same "Petrel" and "Poseidon") to the list of prohibited
weapons
?
At the moment, the 2M39 Poseidon unmanned underwater vehicle with a nuclear power plant can be positioned as a response to the unilateral American withdrawal from the anti-missile defense treaty. Recall that the treaty was signed in 1972, and the United States withdrew from it in 2001. The ABM Treaty has not been in force since 2002, and the United States has deployed its missile defense facilities from Poland and Romania to South Korea.
The appearance of a Poseidon in Russia, as it is fashionable to say today, "nullifies" the effectiveness of the American missile defense system. Poseidon submersibles are the same asymmetric response that makes the entire missile defense built by Washington simply meaningless, because this system, by definition, is not capable of counteracting underwater vehicles with virtually unlimited range. Their targets are not only aircraft carrier strike groups, but also, for example, submarine bases of a potential enemy. One Poseidon - one naval base ... with dozens of ships and thousands of military personnel.
The important thing is that a couple of years ago in the USA they called Poseidon an "Kremlin animation", and now "something went wrong," and they require "animation" to be included in the list of prohibited weapons ...
For obvious reasons, the revision of the START treaty is extremely important for Washington. And in this edition "from the heart" will push the latest Russian weapons. But Russia has already been burned several times and understands that for overseas partners any agreement is nothing more than a piece of paper that can be torn up at any time and sent to the trash can. Hopefully, this factor will be taken into account in the new agreements with the United States.