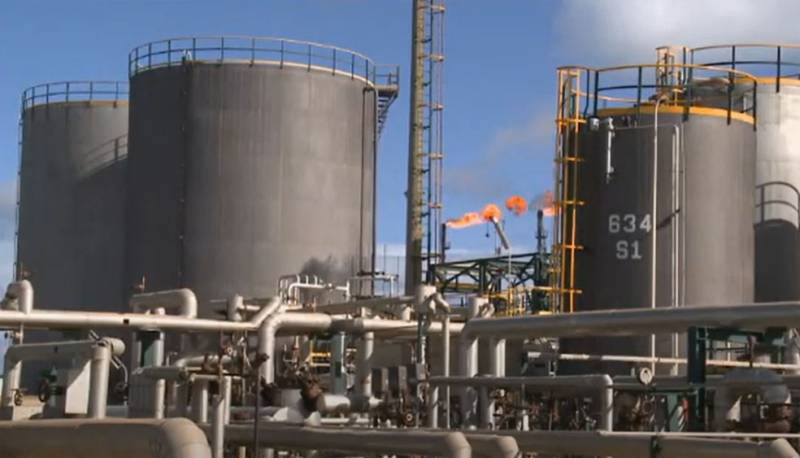 The Libyan National Oil Corporation has stated that the presence of foreign mercenaries at its oil facilities is unacceptable. The LNNK statement says the mercenaries are required to "immediately leave Libyan oil facilities."
At the same time, it was stated that the Libyan oil corporation condemns the military presence at the oil facilities of representatives of the "Russian Wagner Group, as well as mercenaries supported by the UAE and Egypt."
It's a strange thing, but calling these forces in LNNK for some reason they completely forget about the presence of mercenaries whom Turkey transferred to the country from Syrian Idlib. Or is the presence of pro-Turkish forces at the Libyan oil facilities the management of the corporation for some reason does not cause concern?
Meanwhile, it is worth noting that virtually any armed people from the vast expanses of the former USSR in Libya (in particular, in the PNS) are called "representatives of the Wagner group."
Returning to the LNNK appeal, we must add that the corporation demanded the withdrawal of foreign mercenaries from the port of Es Sidr - in the east of the country. At the same time, the LNOC called on the United Nations to send observers to monitor the "demilitarized zones throughout the country."
From the statement:
Currently, LNNK facilities have a large number of foreign mercenaries who do not share this desire. The UAE ordered the forces loyal to Khalifa Haftar to disrupt the production and export of Libyan oil.
The LNPC states that "they express the interests of the legitimate government of Libya, recognized by the UN." We are talking about the government of national accord, which is actively supported by Turkey.