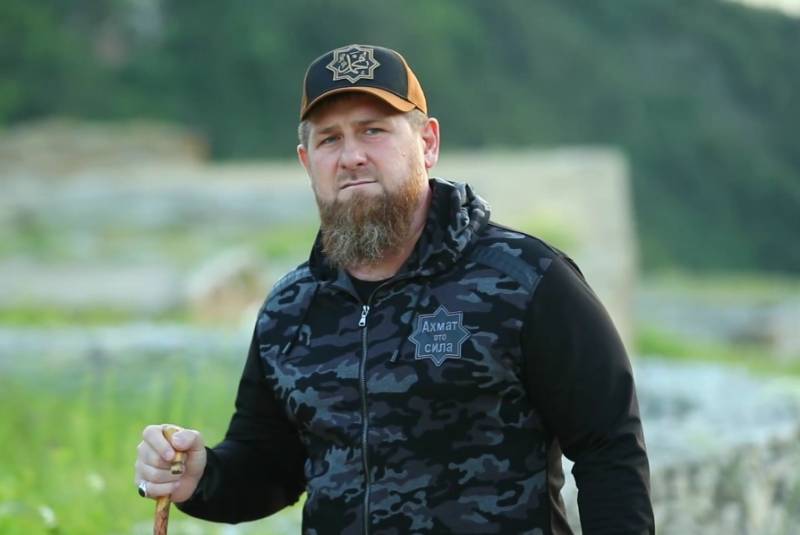 The head of the Chechen Republic with reference to the president of Ukraine gave another news occasion. Ramzan Kadyrov, on his Telegram channel and on the website of the head of the republic, wrote that he had watched an interview with Vladimir Zelensky Dmitry Gordon.
Recall that we are talking about the scandalous video "95 block", which uses frames with Kadyrov crying from religious feelings. The head of Chechnya then called the use of such personnel in a humorous broadcast unacceptable and demanded that Zelensky publicly apologize to Muslims.
In an interview with Gordon, Zelensky said that he had nothing to do with the release of the program where the staff was used with Ramzan Kadyrov. According to Zelensky, they called him and asked what he thinks about this - about Kadyrov's demand for an apology. The President of Ukraine said that he promised to revise the video.
Zelensky - to Gordon:
If we offended someone from the Muslims ... Because religion is a very fine line ... If our guys ... and they might not know ... I want to apologize for them.
From the interview:
As it turns out, Ramzan Kadyrov was not satisfied with such words of Vladimir Zelensky. According to the head of the Chechen Republic, Zelensky "is trying to portray something, dodging it."
Kadyrov writes that Zelensky "will have to firmly determine his position and confirm his apologies."
Head of the Czech Republic:
If not, then you (Zelensky - approx. "VO") will have to answer before me, not as the head of the republic, but as the son of the First President of the Chechen Republic, Hero of Russia Akhmat-Hadji Kadyrov, whose memory you offended!
Kadyrov accused Zelensky of resourcefulness, including campaign promises, while adding that he himself is the defender of his people and "an infantryman of the great leader Vladimir Putin."
Kadyrov:
Choose you, Vladimir Alexandrovich, the most suitable status for yourself, finally, decide who you are.
The head of Chechnya added that in Ukraine, the transatlantic will "orders our Ukrainian brothers to kill Russian people in Donetsk and Lugansk. Be a man, Vladimir Alexandrovich, always keep your word! Build correct, good-neighborly relations with great Russia. I'm sure that the guarantor of the Constitution of Ukraine must do the first step".