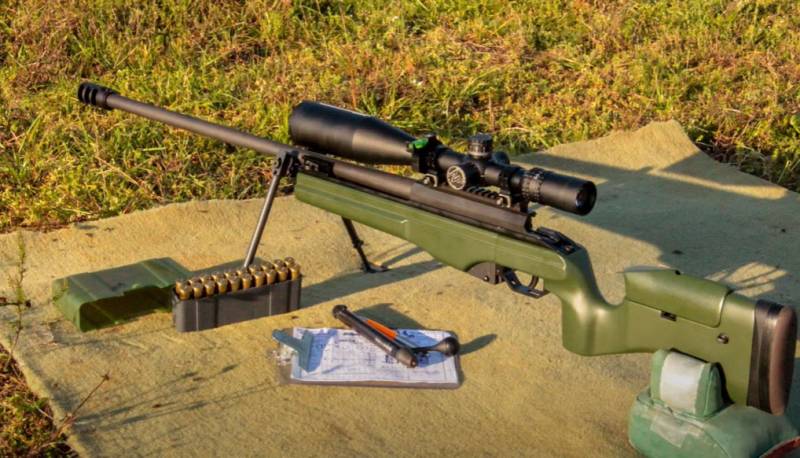 It turns out that the Indian army, in addition to the Russian, Israeli, American infantry
weapons
also uses Finnish rifles. It is reported that recently a batch of Sako TRG sniper rifles (.338 Sako) entered service with the Indian Army special forces.
These are sniper rifles made in Finland. Earlier, it was not reported that such weapons would enter service with Indian troops.
The Indian Minister of Defense during his yesterday's visit to Ladakh met with soldiers of one of the special forces. The fighters were armed with .338 Sako rifles.
According to the Indian media, .338 Sako rifles have a range of 2400 m. As the manufacturer indicates, the Sako TRG sighting range is about a kilometer.
The rifle is made using composite materials. At the same time, the charging system is designed so that it is equally convenient for both right-handed and left-handed people. The rifle frame is made by cold forging of alloy steel.
Earlier it was reported that a batch of Finnish rifles was purchased by Ukraine for the needs of the soldiers of the special operations center "A" of the SBU and the special forces "Omega" of the Ministry of Internal Affairs.
Indian users, commenting on the information that the special forces of India also armed with Finnish sniper weapons, are wondering:
If we continue to buy weapons abroad, how does the Make in India program work in general?