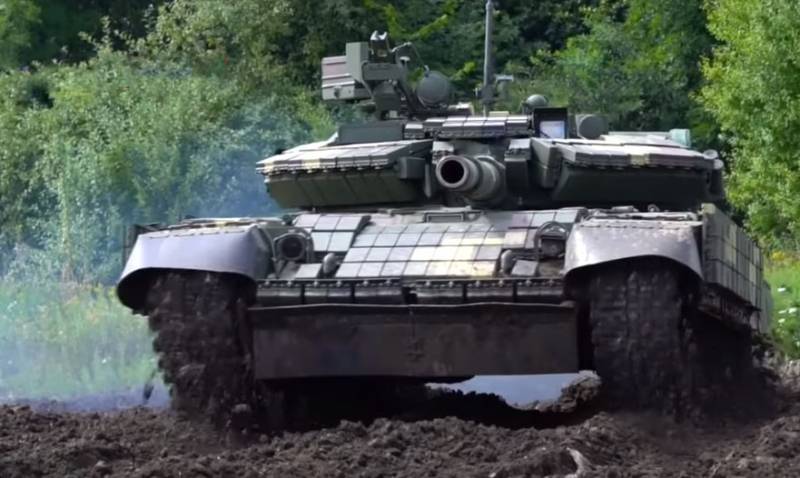 The Armed Forces of Ukraine received a batch of repaired and "modernized"
tanks
T-64 The work was carried out at the Lviv Armored Plant (LBTZ). In an interview with Ukrainian media, the director of LBTZ spoke about what a modernized version of the T-64 tank is.
It is stated that the T-64 Bulat tanks received "the latest navigation and communications equipment, as well as night vision devices." From the statement of the director of the Lviv plant:
The modernization of the T-64 affected primarily communication systems and fire control. Now the crews will be able to use the latest digital radio stations, satellite navigation. New dynamic protection kits are installed there and many more options for more effective combat missions.
An order for serial repair and modernization of T-64 tanks was received from the Ministry of Defense of Ukraine in 2017. The very "modernization" was launched in 2019.
As noted in the Ukrainian press, earlier the modernization of T-64 tanks "to such a level" was carried out exclusively by the Kharkov Armored Plant. With the help of additional facilities - the Lviv Armored Plant - "the process of re-equipping the Ukrainian army will significantly accelerate."
The exact number of T-64 tanks transferred to the APU after repair is not reported. The value is called "about ten armored vehicles."
T-64 is a medium tank developed in the USSR. Its combat weight is 36 tons, the crew is three people. It has a 115 mm 2A21 cannon with 40 rounds of ammunition. Engine power - 700 hp (upgraded version - 850 hp). Cruising on the highway - up to 650 km.