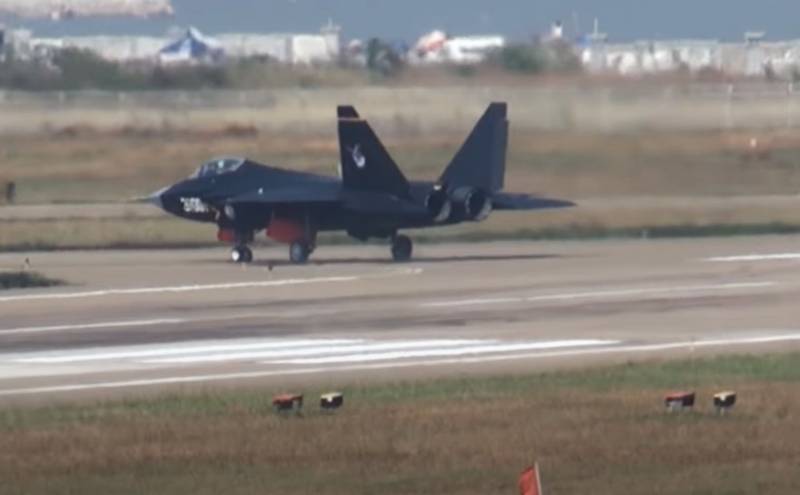 The American media expressed outrage at the fact that the newest Chinese fighter J-31 "is becoming more and more similar in appearance to the F-35." Fox News said the new images of the fifth-generation Chinese fighter jet "indicate that Chinese spies are still doing their thing."
It was noted that in the United States, the activity of Chinese spies, including cyber espionage specialists, "is no longer surprising to anyone." At the same time, it is stated that China has already "taught this by its actions," but "you cannot turn a blind eye to espionage."
In the American media it is said that back in 2014, Chinese cyberattacks "allowed Beijing to get hold of some important technologies that the United States implemented on its F-35 fighters." It also cites an excerpt from a 2018 Pentagon report that some similarities between the J-31 stealth fighter and the F-35 "are likely the product of Chinese espionage against the United States."
At the same time, it adds that at least one component cannot be copied by China. We are talking about engines. As an example, the single-engine versions of the American F-35 and the twin-engine J-31 are given.
Experts are calling on the US authorities to "put an end to Chinese cyber espionage, which allows them to steal US military technology."
Recall that China creates the J-31 as a fifth-generation carrier-based aircraft. It is planned that aircraft carriers will be armed with such fighters, starting with Type 003. At the same time, in China itself, they are still talking about problems with engines, which so far do not allow the J-31 to be taken to sea trials.