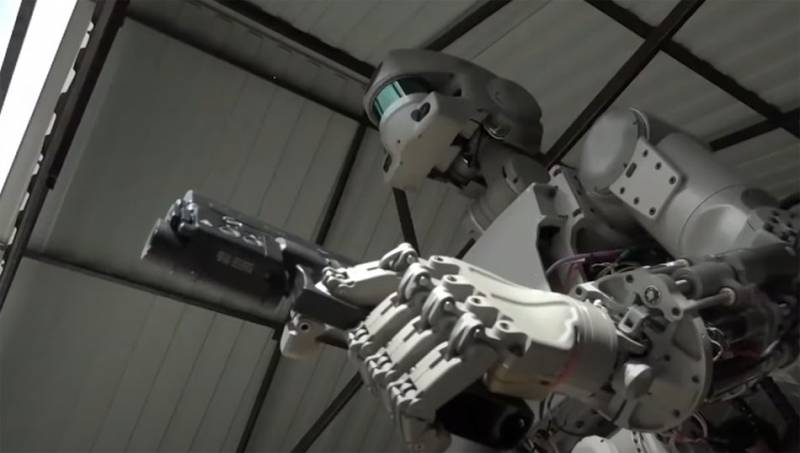 One of the directions of development of the armed forces of the countries of the world is associated with robotics, automation of warfare. The main task is to reduce risks for military personnel. To reduce these risks on the battlefield, instead of people, it is supposed to send robots to the battle. In this regard, the battle with the participation of "terminators" no longer seems to be something incredible, because in different countries, including Russia, their versions of combat robots have recently been presented.
The prototype of combat robots can be considered exoskeletons - devices that reduce the overall load on the fighter. Further development - a full transition to robotization, when the machine must ensure the conduct of hostilities on its own.
It is quite likely that in a few years, in one or another theater of military operations, it will be possible to see the use of real "terminators" - combat robots capable of not just firing from a certain species
weapons
, but also analyze the situation, make a decision, exchange data with the command center.
At the same time, it must be said that the hypothetical use of combat robots in modern wars and the wars of the future has already managed to acquire many myths.
The Day channel has released an article discussing the development of robotic systems in the armies of the world on the example of the United States and Russia. The discussion is being held with the participation of military expert Alexander Artamonov: