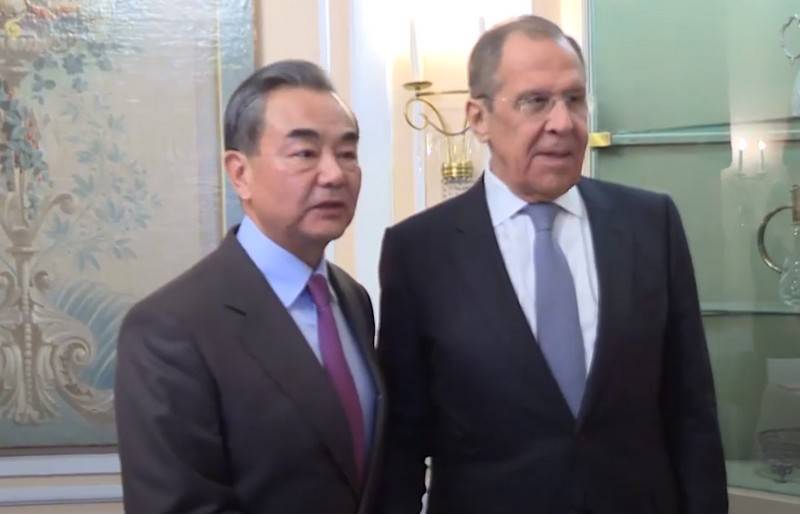 The United States has lost all reason, morality, and trust. This was announced in a telephone conversation with Russian Foreign Minister Sergei Lavrov by the head of the Chinese Foreign Ministry, Wang Yi, according to the website of the Chinese Foreign Ministry.
According to the Chinese Foreign Minister, the United States is shifting its responsibilities to others, using the coronavirus pandemic to discredit other countries.
They do not stop at anything, they even create hot spots and confrontations in international relations, they have already lost their reason, morality and trust
- quotes the Chinese Foreign Ministry as Wang Yi.
The Chinese minister is convinced that the US is openly pursuing a policy of "American priority" and is pushing selfishness, unilateralism and intimidation to the extreme. He accused Washington of reviving the Cold War mentality towards China, deliberately provoking ideological confrontation and violating international law.
Wang Yi emphasized that Russia and China should take their relations to a new level and work with countries that objectively assess reality, and not follow the US lead.
China and Russia must continue to advance bilateral relations to a higher level (...) it is possible to resist actions that violate international order, jointly maintain global peace and stability, and defend international justice and impartiality
- he added.
We will remind that earlier the United States imposed sanctions against China because of the law on ensuring the national security of Hong Kong. In China, this was regarded as a gross interference in the affairs of Hong Kong and in the internal affairs of China and promised to impose retaliatory sanctions against the United States.