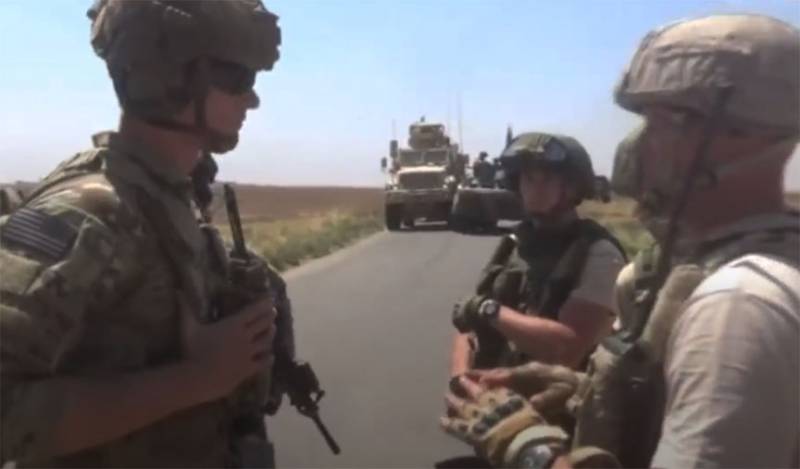 A video appeared on the network, which captured the next meeting of the Russian military patrol with American servicemen in the territory of the Syrian Arab Republic.
Several American vehicles, including MRAP-class armored vehicles, moved along a dirt road in pursuit of a Russian patrol. Then we drove onto the asphalt. At that moment, they were overtaken by the Russian military police, whom the Americans were trying to pursue. The negotiations of the Russian military are heard.
American armored vehicles were blocked. An armored personnel carrier of the Russian patrol was also involved in blocking.
Further, the footage demonstrates a conversation between a Russian officer and an American one. The American is trying to find out on what basis the Russians blocked their convoy. The Russian serviceman says that "this is the territory of the Syrian Arab Republic, where the Russian Armed Forces are at the invitation of (President) Bashar al-Assad."
RF Armed Forces officer - to an American:
On what basis are you here?
Further, our serviceman, referring to the translator, says that the American officer "convey to his general that the Russians have convincingly asked them not to pursue them any more."
The Americans once again tried to disrupt Russian patrolling, which is carried out on the basis of previously reached agreements, including with Ankara.
Video on the channel "Russian Spring":