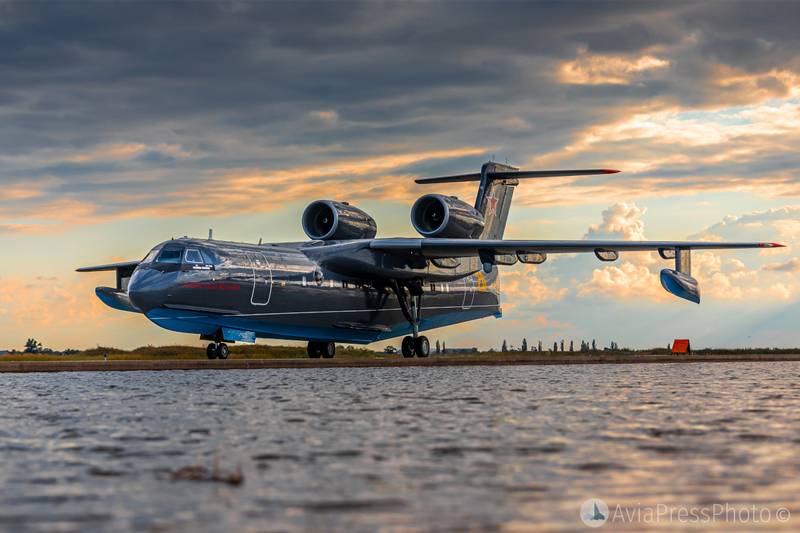 The first Be-200ES amphibious aircraft for the Russian Ministry of Defense July 14, 2020 arrived in Yeysk. The meeting of the aircraft was held in the 190th training mixed aviation regiment on the basis of the 859th Center for Combat Training and Retraining of the Naval Marine
aviation
The Russian Navy.
The plane received its own name "Alexander Mamkin" in honor of the civil pilot Alexander Mamkin, who took part in the operation "Zvezdochka" to evacuate to the rear in 1944 the pupils of Polotsk orphanage No. 1.
According to the bmpd blog, this Be-200ES is the first built under a revised contract signed in 2018 by the Ministry of Defense with the UAC to supply the Naval Aviation with three Be-200ES aircraft. Aircraft will be delivered in the search and rescue version with fire extinguishing function. The remaining two aircraft should be delivered before the end of 2020, but this raises some doubts.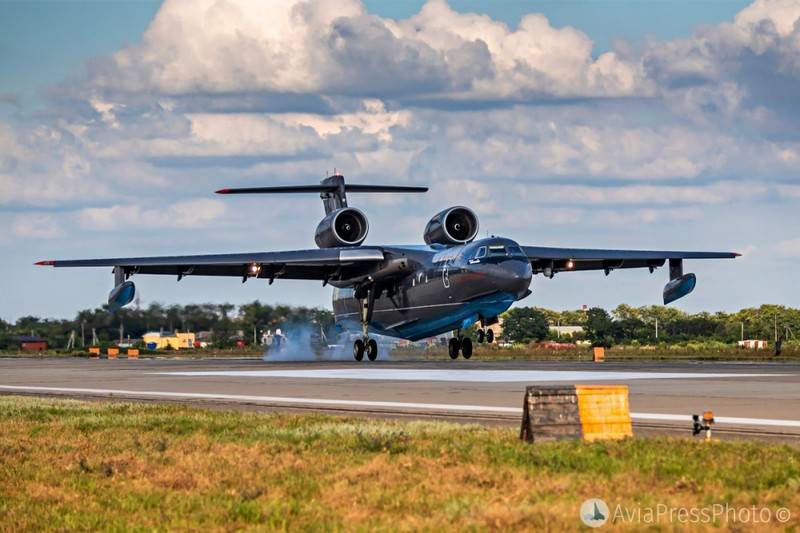 The first contract for the Ministry of Defense to supply six Be-200 amphibious aircraft - two Be-200ES aircraft and four modified Be-200PS aircraft (without fire fighting function) - was concluded in 2013. In 2017, the contract was terminated due to the inability of TANTK to build aircraft. In 2018, the contract was renewed, ordering only three Be-200ES aircraft.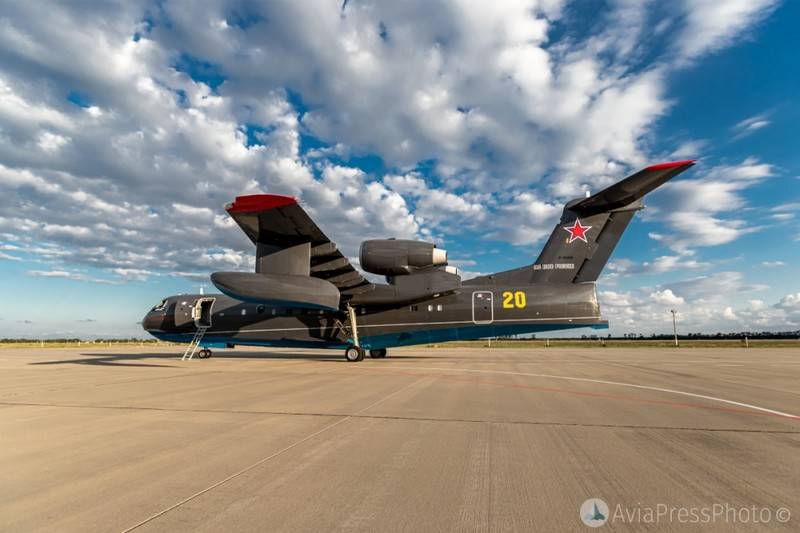 The Be-200ES aircraft handed over to the Ministry of Defense was the first one built under the contract of 2018 and the seventh production aircraft taking into account the six Be-200ES, built at the TANTK in 2016-2018 for the Russian Ministry of Emergencies.
Before that, in turn, nine Be-200 aircraft were built - two flight prototypes at TANTK and seven production Be-200ES at the Irkutsk Aviation Plant from 2003 to 2011. Six of them were delivered by the EMERCOM of Russia and one by the EMERCOM of Azerbaijan. Thus, a total of 16 flight specimens of the Be-200 were built.