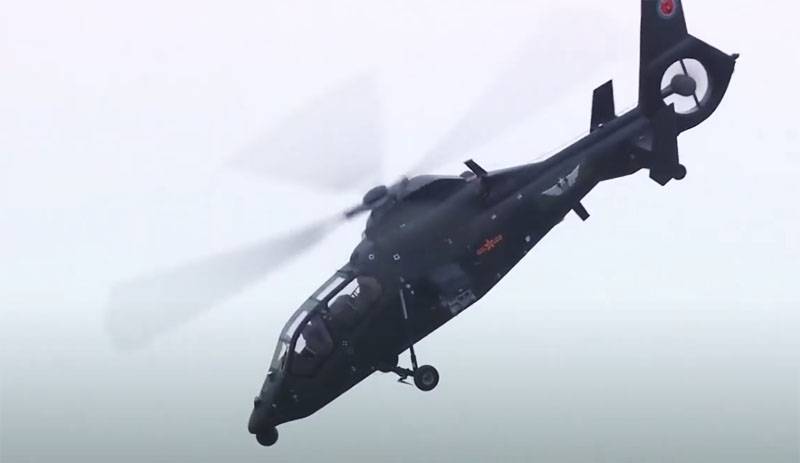 On June 22, test firing of a new rocket from the side of a helicopter, the model of which is not called, took place at the Alks training ground in the northern China autonomous province of Inner Mongolia. At present, the People's Liberation Army of China uses several types of attack helicopters, including the recently modernized Z-10 and Z-19.
This was reported by the newspaper Global Times.
According to the Chinese military, the new helicopter missile can be considered the "world leader", the best in the world.
The newspaper writes that the missile just hit the target. This marked her first successful test launch.
Although one of those who carried out the tests stated that the new ammunition was "leading the world," Asia Times doubts that. It notes that the test report does not reveal the purpose of the new missile, nor its capabilities. There is no evidence that this
weapon
really is a world leader, and all conclusions are based on one trial. And to conclude that the "best in the world" missile for one test launch is too presumptuous.
Chinese military
aviation
expert Fu Qianshao told the Global Times on Wednesday that in order to be called the world's leader, an air-to-ground missile must have a very large effective range, an advanced guidance system that provides high accuracy, and a very powerful warhead that can penetrate a thick armor
tank
.