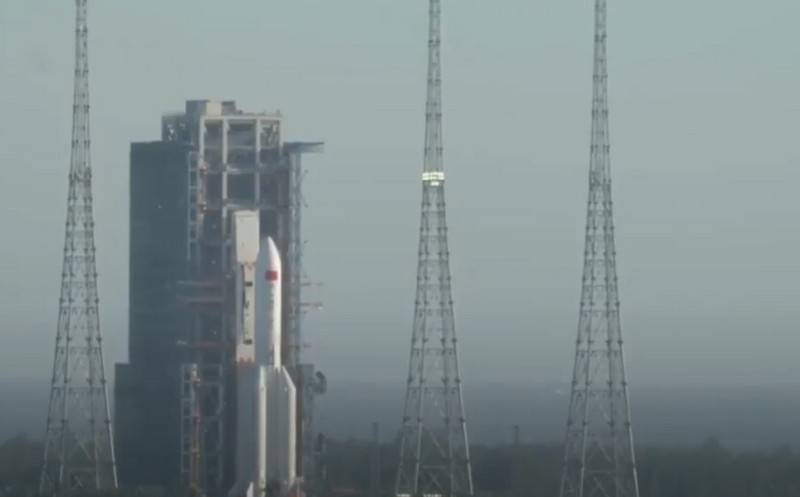 China prepares for the first Martian mission. According to the Chinese Corporation of Aerospace Science and Technology (CASC), the Changzheng-5 (Long March 5) carrier rocket was delivered to the launch site of the Wenchang cosmodrome on Hainan Island.
China is preparing to send the first Chinese probe "Tianwen-1" ("Questions to the Sky") to the red planet to explore Mars. The Changzheng-5 launch vehicle is supposed to directly launch it into a transfer orbit between Earth and Mars.
It is planned that in the period from the second half of July to the first half of August, the first Chinese mission to explore Mars "Tianwen-1" will be launched.
- said in a statement.
A probe for exploring Mars has already been delivered to the cosmodrome. According to available information, the launch of the rocket may take place on July 23. According to preliminary calculations, the probe will take seven months to reach the planet's surface. If successful, it will send the received data to Earth in 2021.
According to the plans of Chinese scientists, "Tianwen-1" should enter the orbit of Mars, make a certain number of rotations around the planet, and then land and continue studying the surface of the planet.
As stated, the main goal of the mission is to search for possible signs of life on Mars. In addition, Chinese scientists want to understand whether conditions on this planet can change in the future so that it becomes suitable for human life.