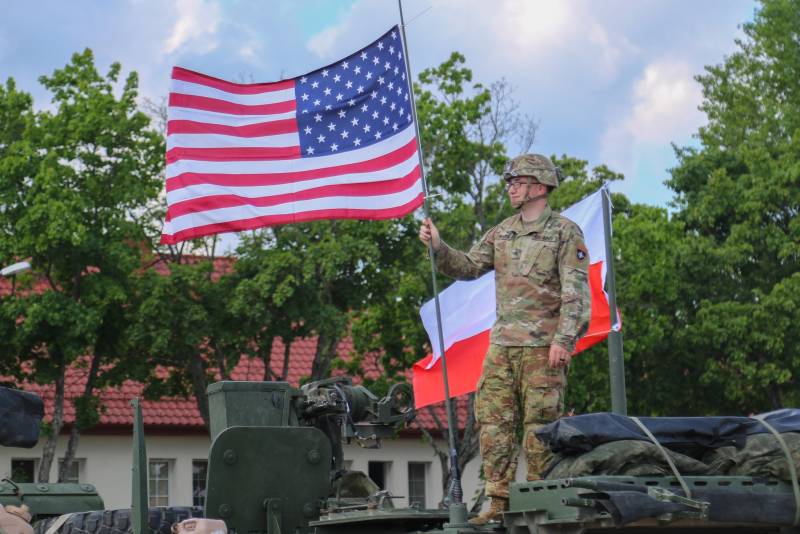 The Chinese press is responding to the Polish proposal to the United States to deploy a substantial portion of the US military contingent withdrawn from Germany. The mouthpiece of the Communist Party of China, the newspaper "People's Daily" writes that such an invitation only exacerbates the situation on the European continent.
According to the Chinese author, even a partial withdrawal of US troops from Germany could lead to a certain detente, primarily between NATO and Russia. At the same time, the Polish position actually cancels out the very possibility.
The Chinese newspaper examines and
historical
aspects of Polish-Russian relations. The author talks about the fact that the conflict between states has deep historical roots.
From the material:
Russia and Poland today are almost irreconcilable. That is precisely what today is the main reason for the Polish call for Washington to bring into the country the military contingent that the US is withdrawing from Germany. Poland believes that it can take advantage of the increased American military presence to fight Russia.
Further, the author states that the United States, by and large, is satisfied with this alignment and the Polish position. First, they need another anti-Russian "ram." Secondly, Polish taxpayers can provide support for thousands of US troops for loans from the EU.
The People's Daily says that in such a situation, Poland could become a "battlefield" between the US and Russia in Europe.
The article notes that as soon as the United States transfers new forces to Poland, Russia will give an answer in the form of deploying weapons at European borders. According to the Chinese author, in such a situation for Poland there can be no talk of further peaceful development.
From the material:
Poland itself draws itself into a storm of confrontation between the United States and Russia.