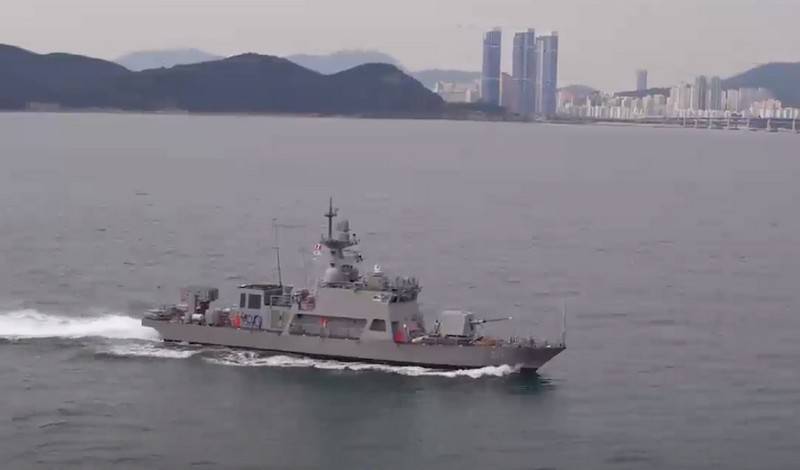 Engines of high-speed patrol boats, recently modernized in the interests of the South Korean
fleet
massively fail.
Earlier this year, there was a breakdown of the cylinder head of the engine of a Humdoksuri-B class missile patrol boat of medium radius, weighing 230 tons. Soon after, this problem was discovered on three other boats of this type.
The State Arms Procurement Agency on Thursday said that flaws allowed in the design of the power plant could be a possible cause of the breakdown. Investigators also find out if the ingress of sea water and the transportation of excessively heavy loads could lead to engine malfunctions.
It is suspected that seawater is the cause of the engine breakdown, but we must confirm the exact cause of the problem after examining the design to see if it is actually causing the problem.
- stated in the military department of the country.
Gumdoksuri class boats have a combined diesel-gas-turbine power plant (CODAG). It is represented by two diesel engines and ship gas turbines General Electric LM500. The power plants were supplied by the German company Motoren und Turbinen-Union (MTU) and were designed for approximately 5600 hp.
Earlier, before the imposition of sanctions in 2014, this company worked out orders of the Russian military shipbuilding. Its power plants were equipped with various types of ships - both boats and corvettes.