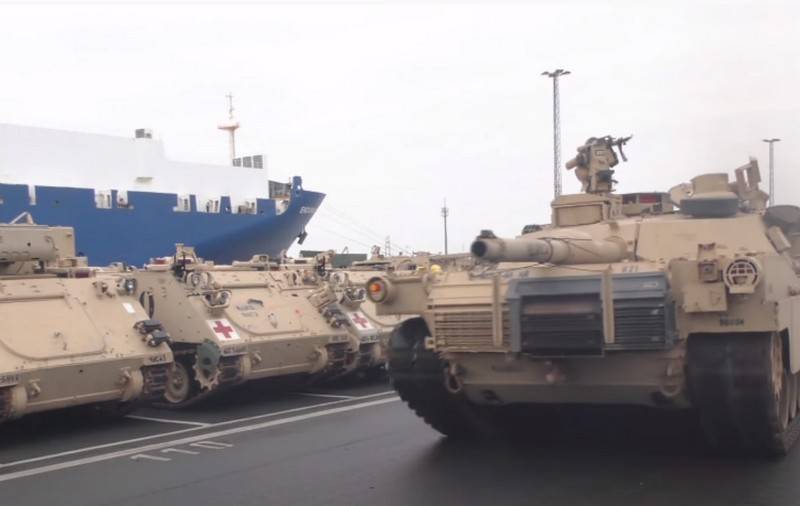 The United States began the transfer of troops to Poland. Relocation is part of the Emergency Deployment Readiness Exercise exercise. This was reported by the press service of the Ministry of National Defense of the republic.
The process of moving US troops to Poland has begun as part of the Emergency Deployment Readiness Exercise exercises. The first units are already arriving at the training ground in Dravsk-Pomerania
- said in a statement.
As explained in the Polish military department, only from July 14 to August 23 an American armored battalion will be transferred to the country. The main goal of the exercises is to test the readiness of the American army for a quick relocation across the Atlantic as part of allied assistance to European countries and the deployment of forces in any region of the globe. In total, 500 troops will take part in the exercises from the United States. The general management will be carried out by the divisional command of the US Armed Forces in Poznan.
The exercise will take place in three stages. At the first stage, American soldiers will cross the Atlantic and arrive in Europe. At the next stage, the US military will receive heavy weapons (
Tanks
and armored vehicles) at the Bergen-Gon training ground in Germany and transported him to the training ground at Dravsk-Pomerania in Poland. The third stage of the exercises includes the Polish-American exercises with live firing.