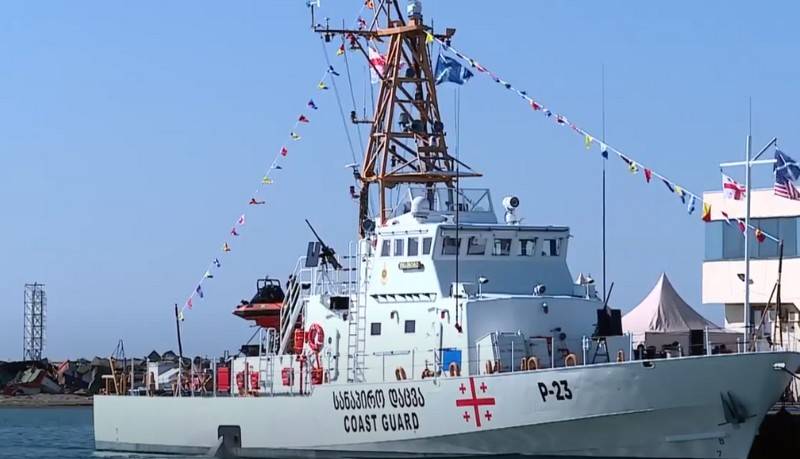 Georgia will teach Ukraine how to protect maritime borders. According to Vzglyad, Georgia's Coast Guard, trained by the United States, has already begun training its Ukrainian counterparts from the coast guard.
It is reported that during the training of about 280 employees of the Georgian Coast Guard Service ("SBO"), "high-level American trainings" were held, and now, "in order to contribute to strengthening regional security," they themselves conduct classes for Ukrainian partners. Where classes are held and what their duration is not reported. Most likely, Ukrainian specialists arrived at the Georgian coast guard base in Poti.
Earlier it was reported that a boarding unit prepared according to NATO standards appeared in the Georgian coast guard. He has been assigned the status of a North Atlantic Alliance Response Force.
Recall that Georgia has no naval forces, their functions are performed by the Coast Guard Service, related to the Ministry of Internal Affairs. Coast guard staff are trained by American instructors who have long been registered in Georgia. Tbilisi and Kiev intend to join NATO, but the alliance does not go beyond promises.
The naval forces of Georgia were actually destroyed during the conflict with Abkhazia and South Ossetia, called the Five Day War of 2008. Then the Georgian forces lost 11 ships from the payroll: the Russian fleet sank two of them, the rest were destroyed in the port in Poti by Russian landing. 15 speed boats were taken as trophies. The remaining 7 boats were transferred to the coast guard.