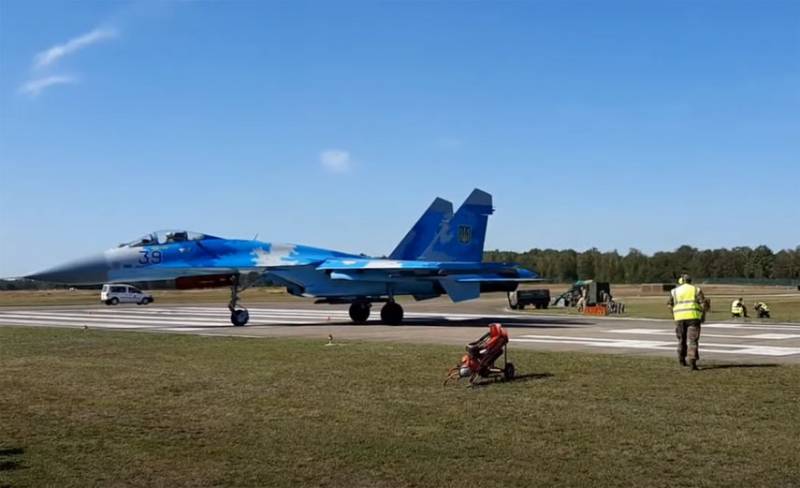 In Ukraine, the modernization of the country's air force is being discussed. During the meeting of the subcommittee of the defense industry of the Verkhovna Rada Committee on National Defense, plans for this kind of modernization were announced.
In particular, it is indicated that by 2035 the Ukrainian Air Force should be replenished with 100 new combat aircraft so that the combat effectiveness of Ukraine in the air is maintained at an acceptable level.
The list of hundreds of aircraft should include fighters, bombers, attack aircraft and reconnaissance aircraft
aviation
with which Kiev plans to replace the Soviet and post-Soviet assembly aircraft in service.
The seminar with the participation of the people's deputies of the said subcommittee of the Rada was held by the Central Scientific Research Institute of the Armed Forces of Ukraine. During the seminar, it was noted that Ukraine needs to "switch to NATO standards" in aviation and abandon the Su-25, Su-27 and MiG-29 within a 15-year period. About the price that Ukrainian taxpayers will have to pay for switching to "NATO standards" in aviation with retraining of personnel, changing the fleet, weapons system, airport infrastructure and other things, were not reported at the seminar.
However, subsequently, materials appeared in the Ukrainian media that indicated that, according to conservative estimates, rearmament would cost $ 8,6 billion. However, this amount takes into account expenses exclusively for the purchase of military aircraft from Western countries. Approximately twice as much will have to be paid for related activities, including the reorganization of the training system for Ukrainian military pilots.
As considered suppliers of aircraft for the Ukrainian Air Force - the United States and France.