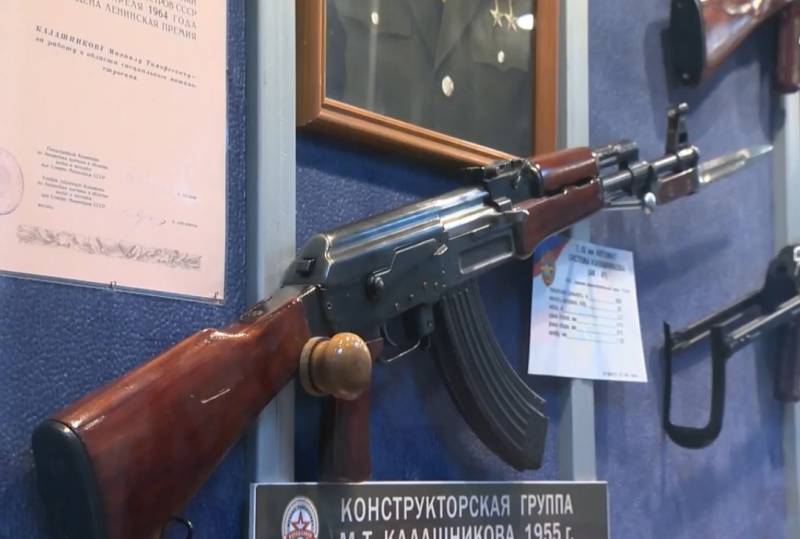 There is nothing to think of again that already exists. Such an idea arose in the minds of the US military when they turned their attention to a Kalashnikov assault rifle.
About this writes the American edition of Forbes.
The US decided that it should arm their allies
weapons
produced back in the Soviet Union. Although its characteristics are inferior to modern models, it often surpasses new developments in reliability and ease of use. Moreover, many US allies in different parts of the world still use weapons originally from the USSR.
The Americans were interested in Soviet ATGMs, RPG hand-held anti-tank grenade launchers, Kalashnikov assault rifles, missiles, as well as ammunition for small arms and artillery.
At the same time, they cannot buy Soviet (Russian) weapons and ammunition according to the standard US scheme. The US Armed Forces note the "limited supply sources" and the ban on a number of European countries from transporting this dangerous cargo through their territory. In addition, the sanctions that the United States imposed on various countries of the world can become an obstacle.
Then in the USA they came to the conclusion that the production of Kalashnikovs and other Soviet weapons should be established.
It will be sent to governments and various armed groups in Africa and the Middle East, supported by the Americans. Most of them have been using Soviet weapons for decades and have mastered it perfectly. Unlike modern Western-made weapons, Kalashnikovs and RPGs are easier to use and do not require laborious maintenance.
The whole question is in Russia's position: is our country going to react to unilateral measures for the unlicensed production of Russian-made weapons in the United States? Will Russian sanctions be imposed against the US? .. A possible response from Russia could be to produce its own copies of American weapons and ammunition for "third countries."