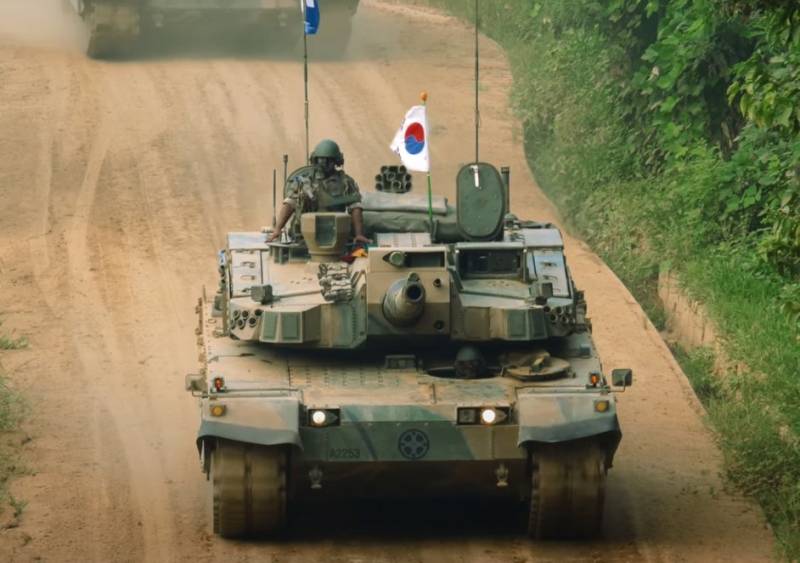 South Korea plans to complete work on the main combat transmission this year
tank
K2 "Black Panther". The system did not pass earlier tests, which is why its development was required.
As you know, the modern battle tank K2 "Black Panther" was adopted by the South Korean army in 2014. It was developed by experts from the Agency for Defense Development (ADD) and Rotem (a division of Hyundai Motors) to replace the American M48 tank, which is in service with the ground forces of the Republic of Korea. I must say that the Koreans worked on the combat vehicle to fame, but the Black Panther was the most expensive main battle tank in the world.
The EuroPowerPack engine-transmission unit with the German MTU MB-2 Ka-883 diesel engine (engine power - 500 hp), manufactured by MTU Friedrichshafen, and the Renk automatic five-speed transmission, also from Germany, were installed on K1500. In addition, the tank is equipped with a gas turbine unit with a capacity of 100 hp.
Then the Defense Procurement Programs Agency of the Ministry of Defense of the Republic of Korea (DAPA) thought about the need to replace the foreign engine with a South Korean one, which was planned to be developed for the second round of serial production of the combat vehicle. However, as it turned out, the South Korean transmission S&T Dynamics EST15K did not meet the standards, so we settled on this scheme: a domestic engine developed by Doosan Infracore + German transmission from Renk. Such a Korean-German pair showed pretty good results on tests.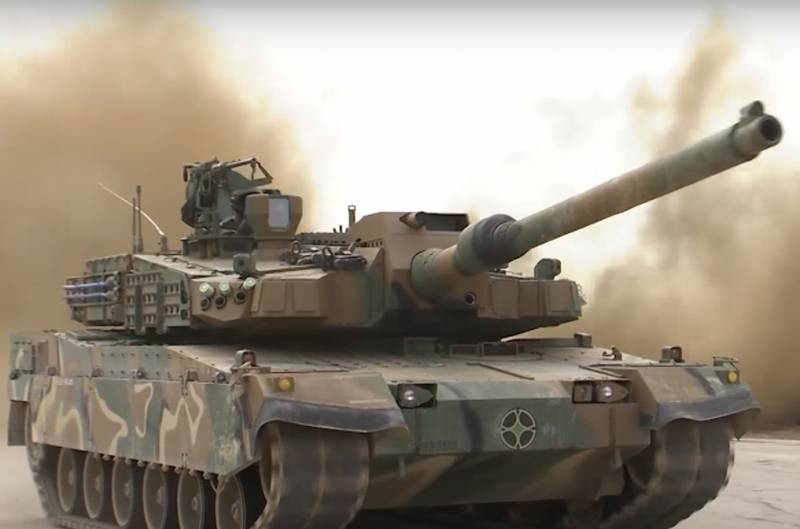 As for the transmission, South Korean specialists continued to work on it, in connection with which the start of the engine with a domestic transmission was postponed for three years - from 2017 to 2020. During 2020, the South Korean arms procurement agency plans to test the domestic transmission and determine whether to start mass production with it, or continue to refine it.
If testing is successful, the next batch of K2 Black Panther tanks will go into production with a fully domestic engine and transmission. This will be a great success for the South Korean military industry. Indeed, until recently, South Korea did not even participate in international arms exhibitions with its tanks, since the tanks were manufactured under an American license. Fully domestic-made combat vehicles open up new opportunities for the South Korean military industry.
Following the establishment of mass production with domestic engines, the cost of the tank may fall, which will allow not only to supply a large number of Black Panthers to the ground forces of South Korea, but also to organize an export line for the supply of tanks to other states. Indeed, now the export of K2 Black Panther is restrained, first of all, by its extremely high cost for the main battle tank.