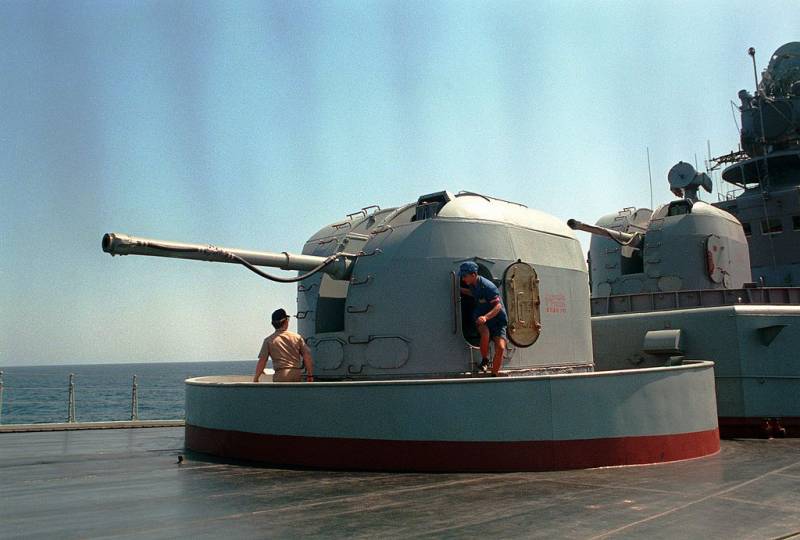 BPC Admiral Vinogradov and Admiral Tributs completed artillery firing in the Sea of ​​Japan. They successfully hit all sea and air targets.
This was announced by the head of the Information Support Department of the Pacific Press Service
fleet
Russian Navy Nikolay Voskresensky.
At the training ground, Russian sailors carried out maneuvers during which they worked off a reflection of an attack from the air of a conventional enemy. They destroyed the dropping parachute target, using the AK-100 naval artillery systems of 100 mm caliber for this.
Then, large anti-submarine ships using artillery weapons struck a towed naval shield that imitated a surface craft of the alleged enemy.
The activities of the BPC Admiral Tributs and Admiral Vinogradov were supported by the tugboat MB-92 and the anti-submarine long-range Tu-142. And the minesweepers BT-100 and BT-232 carried out the wiring of the ships behind the trawls and contributed to their deployment in the waters of Peter the Great Bay.
The large anti-submarine ships Admiral Tributs and Admiral Vinogradov belong to the Pacific Fleet of the Russian Navy.