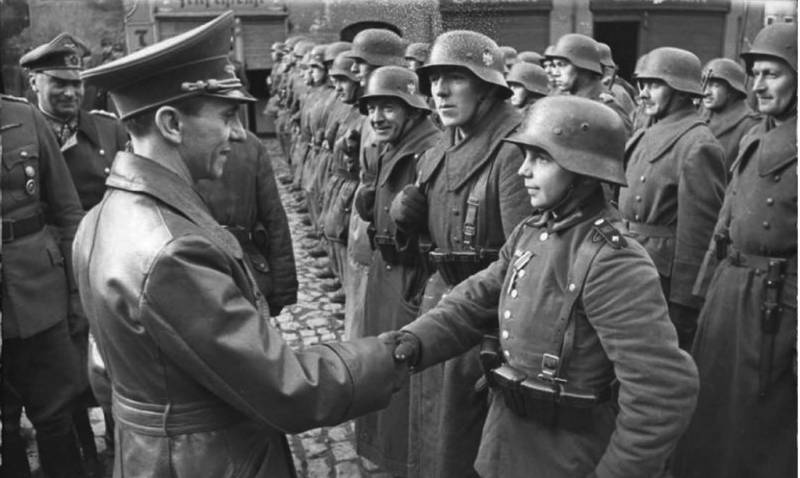 When it comes to the propaganda campaign of Nazi Germany during the Second World War, most often, for obvious reason, they talk about the main ideologist and propagandist of the Third Reich Joseph Goebbels. The information and disinformation system he built was called Goebbels's propaganda machine. It was used both domestically and abroad to instill confidence in the "invincibility of the German army", in the "unsurpassed Aryan race."
Propaganda tricks were used by Nazi Germany from the first and actually until the last day of the war. Even when Soviet troops were already entering the vicinity of Berlin, the Goebbels machine continued to broadcast that "German
weapon
and the German will will defeat the enemy. "
So was Nazi propaganda effective? The question is debatable. After all, at the initial stage of the war for the Nazi armies it bore fruit, but then began to malfunction. And these failures can be traced on such an example as letters of German soldiers to their relatives. Many, even being processed by Goebbels' tricks, wrote from the Eastern Front to Germany that they did not understand what they were doing in Russia, which required this invasion.
A material was published on the Tactic Media channel, where the expert talks about the German propaganda of the 1941 model, including its impact on the population of the occupied territories: