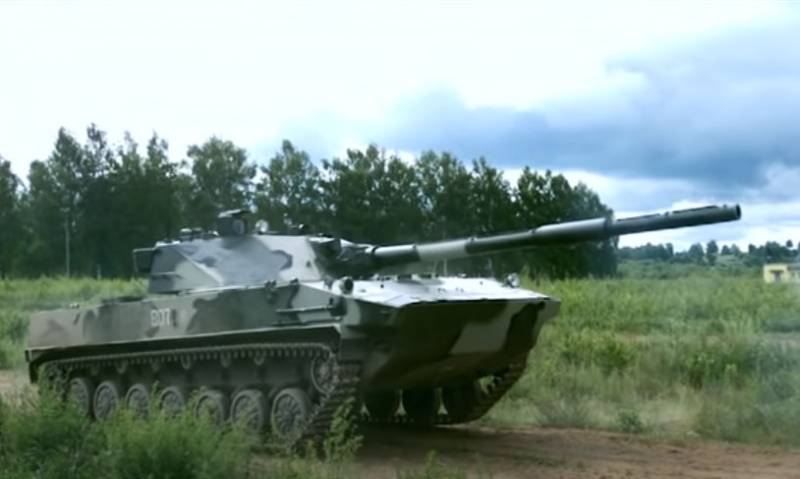 Government of India Decides to Place Light Purchase Order
tanks
that could be used in the highlands. In the Indian media, such an order is associated with the difficulties that have arisen in the cross-border relations with China in the region of Ladakh.
It is noted that light tanks can enhance the military component on the border with China, as they "have greater maneuverability in comparison with the main battle tanks of the Indian Armed Forces."
It is added that India's deployment of light tanks in Ladakh could be a response to the emergence of the Chinese Type 15 in the region. These are light tanks from NORINCO, which were initially positioned by the PRC as tanks capable of operating effectively in mountain conditions. The combat weight of the tank is about 34 tons, while the tank is equipped with a 1000-horsepower engine. He is able to develop speed on the highway to 70 km / h.
The Indian media, referring to the military command, note that the armed forces intend to get tanks that could be transported through the air with the possibility of their landing using special parachute systems. It was added that such armored vehicles of "high mobility" would allow "to quickly respond to aggression in hard-to-reach areas."
As noted in India itself, placing an order for the purchase of light tanks is one thing, and buying such tanks is another. An American promising model is under development, buying from China is definitely not an option. In this situation, in India, they are paying attention to the Sprut-SDM1 self-propelled anti-tank gun (modernization of the Sprut-SD). About this writes the Indian Economic Times. This is an armored vehicle with a combat weight of up to 20 tons. So far it is in service exclusively with the Armed Forces of the Russian Federation.