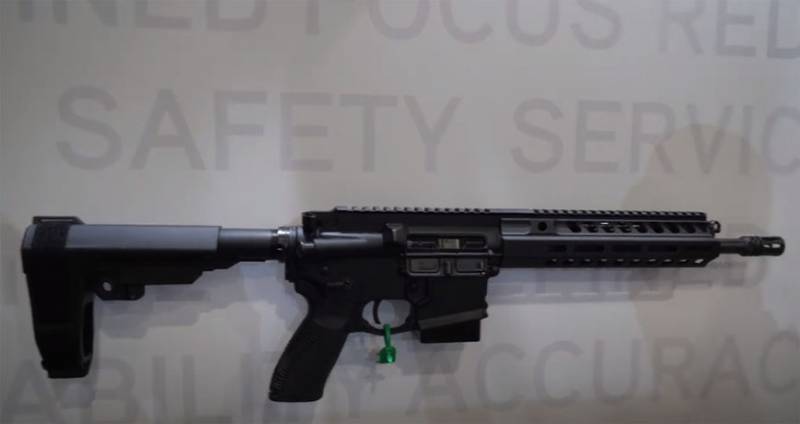 Indian armed forces intend to procure small arms
weapons
a company from the United Arab Emirates. It's about Caracal International.
The Indian armed forces are about to acquire a batch of melee carbines (CQB). Moreover, the UAE announced the proposal in 2017. And for three years in New Delhi, they thought about whether to accept it or not. In the end, it was decided that the purchase of carbines from the United Arab Emirates was a good thing.
It is planned to spend about 35 billion rupees on the implementation of the contract. This is about 33 billion rubles.
According to representatives of the Ministry of Defense of India, "the army voiced important requirements for small arms." It is not reported exactly what these requirements were, but it is added that new carbines are "a priority for infantry units".
The carbine for the Indian army will be produced under the cartridge of 7,62x39 mm. He is a modification of the AR-15 rifle designer Eugene Stoner.
It should be recalled that India had previously concluded a major contract with Russia for the supply and assembly of hundreds of thousands of AK-203 assault rifles. The various options for procuring small arms at the Indian Ministry of Defense are designated as a replacement for Indian-made INSAS rifles. Earlier in New Delhi, they said that INSAS did not meet the needs of the modern Indian army.