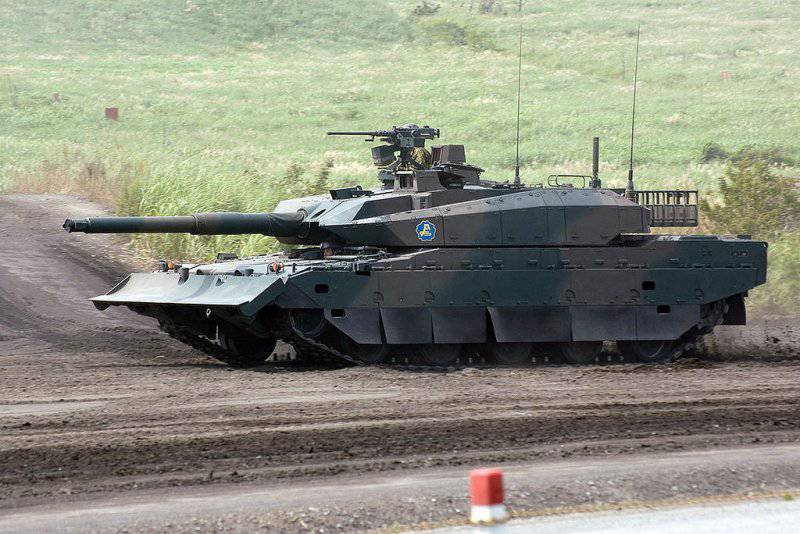 A Japanese video appeared on the web
tank
Type 10, for the first time since being adopted by the Japanese military, journalists were allowed to look inside the tank.
The fourth generation tank began to be developed in the 1990s. In Japan, Type 10 was first demonstrated in the city of Sagamihara on February 13, 2008 at the research center of the Ministry of Defense of Japan (TRDI). During development work, this tank was known under the indices MVT-X and TK-X. The tank entered the arsenal of the Japanese army in January 2012.
The main parameters of Type 10: length (with gun forward) - 9420 mm; height - 2300 mm; width - 3240 mm; weight - 44 tons, crew - 3 people. The main armament is a Japanese-made 120 mm smoothbore gun with a 44-caliber barrel length. Caliber anti-aircraft machine gun - 12,7 mm, coaxial - 7,62 mm. The automatic loader is located in the rear of the tower. The maximum speed of the car when driving on paved roads is 70 kilometers per hour. Hydropneumatic suspension makes it possible to change the clearance of the car, tilt it to the sides. The car uses modular ceramic composite armor, and an engine with a capacity of 1200 hp. accelerates it to 70 km / h.
The main emphasis in the development of the tank was made on C4I systems and on increasing mobility, protection and firepower. To provide a higher level of protection, additional mounted modules can be used, while the mass of the machine increases to 48 tons.