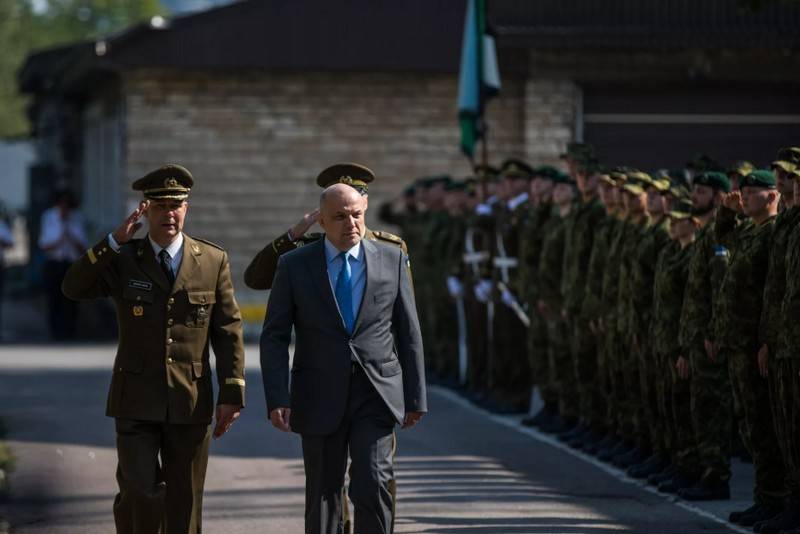 The head of the Estonian military department, Juri Luik, speaking to the recruits of the Republic's Self-Defense Forces, called Russia an enemy and called on the soldiers to protect the country from the "Russian threat". A video of the appeal is posted on the website of the Ministry of Defense of Estonia.
Estonia needs a trained army, which will be able to defend our country. Every trained Estonian soldier is another soldier that our enemy must reckon with. Of course, we are smaller than our eastern neighbor, but our forces are enough to make it clear to the enemy that you should not stick your nose here
- said the Minister of Defense.
According to him, Estonia's defense should show opponents that in the event of aggression against the republic, "they will lose more than they win." Luik is convinced that Estonia will be able to restrain an adversary's attack on its own, which of course refers to Russia, and hold on to the approach of the Allied forces. He recalled that the NATO battalion, which is led by the United Kingdom, is located in the country.
Our allies are standing next to us. They are located in Estonia with a very important goal - to protect Estonia and all of NATO and to show that Estonia will never be left alone
- emphasized Luik.
Note that statements about the "Russian threat" most often come from the Baltic states and Poland. In Latvia, Lithuania and Estonia, they have repeatedly declared the alleged desire of Russia to conquer them. In fact, all this warlike rhetoric is aimed at one thing - working out the allocated funds, since in addition to their "loud" statements, the republics have nothing more to present.