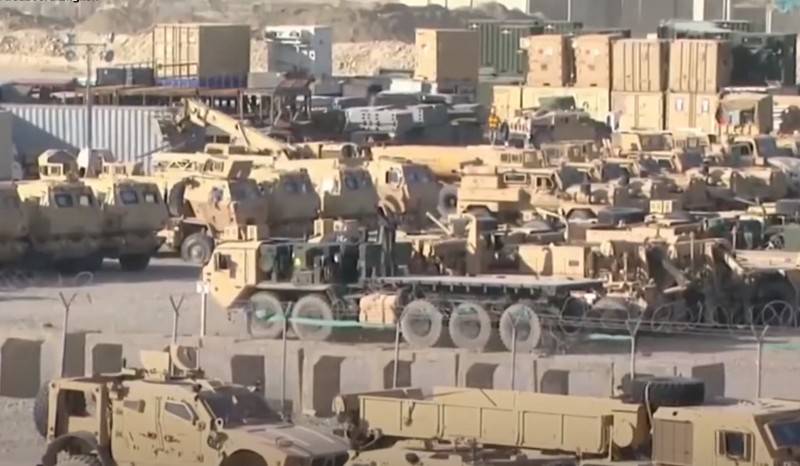 The US Department of Defense has officially confirmed the withdrawal of part of the US military contingent from the territory of Afghanistan and the abandonment of five military bases according to the agreements reached in negotiations with the radical Taliban movement (banned in Russia). This is stated in a statement by Pentagon spokesman Jonathan Hoffman.
According to Hoffman, the United States reduced its military contingent from 13 thousand to 8,6 thousand troops, while troops were withdrawn from five military bases in the provinces of Helmand, Uruzgan, Paktika and Lagman. These military bases were transferred to the Afghan military.
As stipulated by the treaty, the United States agreed to reduce its strength in Afghanistan to 8,6 thousand and withdraw from five bases. We have fulfilled these obligations. The number of US forces in Afghanistan remains in the region of 8,5 thousand, and the five bases that previously occupied the US forces were transferred to Afghan partners
- said a Pentagon spokesman.
The withdrawal of part of the US military contingent is carried out in connection with the agreement signed on February 29 this year in Doha (Qatar) between the United States and the Taliban. According to the agreements, at the first stage, the USA reduces its presence in Afghanistan from 13 thousand to 8,6 thousand people, in the future the USA undertakes to completely withdraw from Afghanistan, taking with it the coalition forces and NATO.
Recall that an international coalition led by the United States introduced its armed forces into Afghanistan in October 2001 under the pretext of combating terrorism. For all this time, Washington has allocated billions of dollars to fight terrorists, but the area of ​​government-controlled territories of the country has significantly decreased.