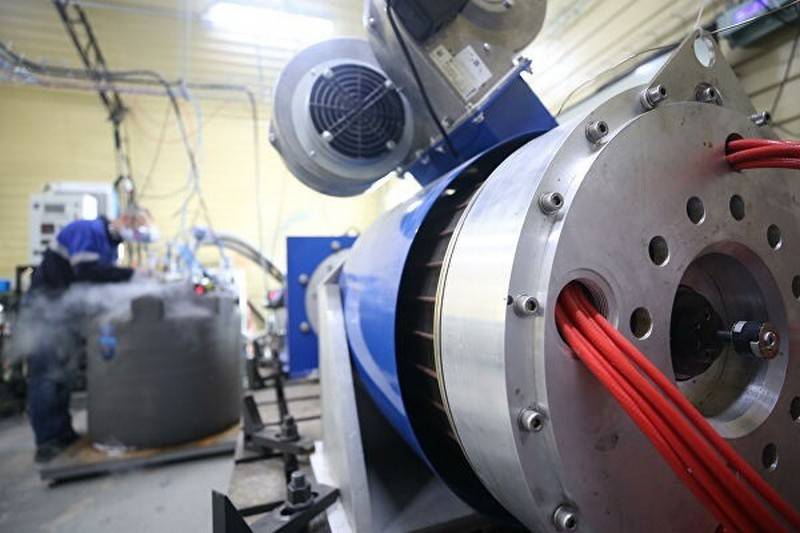 An electric propulsion system based on high-temperature superconductivity technologies has been created in Russia. As stated in the Foundation for Advanced Research, Russian experts were the first in the world to test this installation, which is fully powered by a battery.
As explained, this system is planned to be used as part of the experimental
aviation
a hybrid power plant developed by the Central Institute of Aviation Motors named after Baranov. Installation tests are scheduled for this and next year.
Within the framework of a joint project of the Advanced Research Foundation and CJSC SuperOx, laboratory tests of the elements of an aviation integrated electric power system based on a single high-temperature superconducting (HTSC) platform consisting of a battery, HTSC cable, HTSC current limiting device and HTSC electric motor were carried out for the first time in the world.
- said the press service of the FPI, adding that during the tests, the engine was powered exclusively by a specially designed battery.
As the FPI explained, the project to create a high-temperature electric motor on superconductors has been implemented since December 2016. To demonstrate the capabilities of the technology, samples of electric motors with a capacity of 50 kW and 500 kW were developed. The project is being implemented as part of a program to create all-electric aircraft and helicopters.