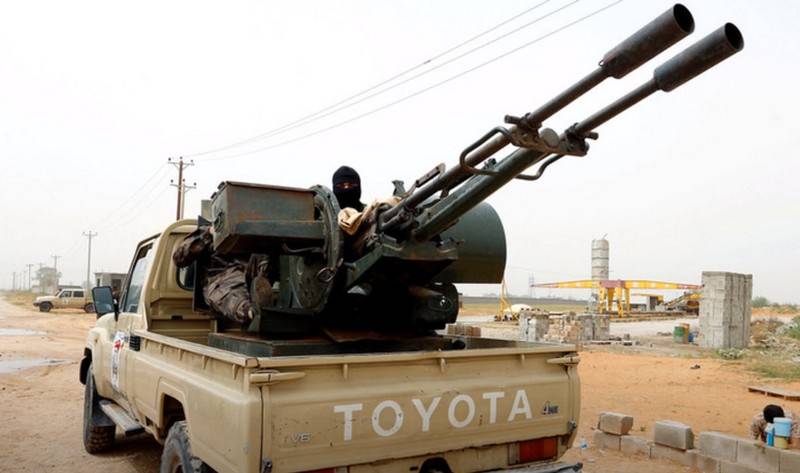 Libyan National Army (LNA) Field Marshal Khalifa Haftar is preparing for the "big battle" for the strategically important city of Sirte. This was stated by the official representative of the LNA Ahmed al-Mismari.
According to Al Hadath TV channel, the LNA is ready to battle for Sirte with the forces of the Government of National Accord (PNS) and Turkey supporting them. Currently, in the vicinity of Sirte there are movements of large forces of the PNS and the Turkish army.
In the coming hours we will witness a major battle in the vicinity of Sirte and Al-Jufra. The army expects the start of battles at any moment, it does not attack, but will restrain any forces that try to storm
- said al-Masmari.
At the moment, there is only one question on the agenda: will Egypt intervene in the Libyan conflict on the side of Haftar. The president of this country, Abdel Fattah al-Sisi, did not rule out military intervention, saying that the Egyptian army would advance, "if the Libyans ask." At the same time, he warned the PNS and Turkey that Cairo would not allow anyone to seize the LNA-controlled Sirte and Al-Jufra, calling them the "red line".
Earlier, the Libyan House of Representatives, sitting in Tobruk, called on the Egyptian armed forces to intervene in the war to protect the country's national security. The Egyptian Parliament issued a statement saying that the Egyptian armed forces have the right to intervene in the Libyan conflict, "if they see an imminent threat to the national security of the two countries."