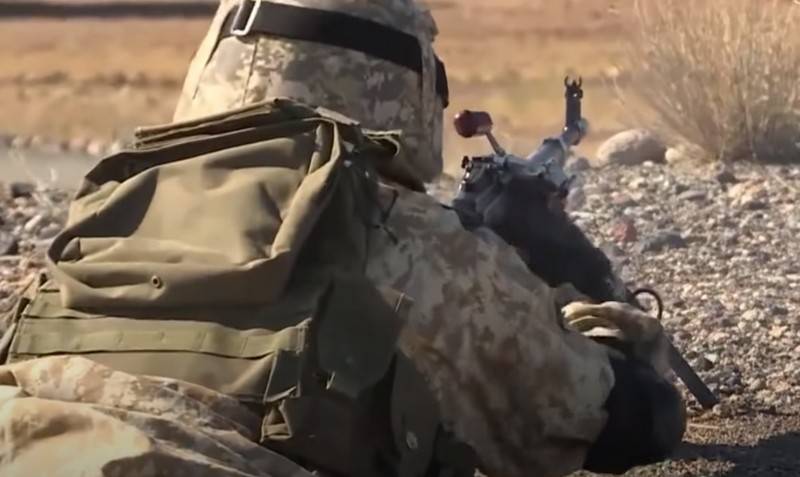 The armed conflict on the Armenian-Azerbaijani border, which broke out on July 12, continues on the third day. The clashes take place in neighboring regions - Tovuz and Tavush, a hundred kilometers from Nagorno-Karabakh, where the situation is calm now.
Meanwhile, according to the press service of the Azerbaijani Ministry of Defense, on July 14, the Azerbaijani military destroyed the Armenian military facility and military equipment of the Armenian armed forces in the Tovuz direction of the border.
In the course of hostilities in the direction of Tovuz district on July 14, another military facility of the Armenian armed forces, a company stronghold, was destroyed by the accurate fire of our units
- said the head of the press service, Colonel Vagif Dargyakhly, adding that in the future "the enemy's military equipment was destroyed by exact fire."
In turn, the Armenian Ministry of Defense accused Azerbaijan of using the Grad MLRS.
Tanks
- Not the heaviest weapons used by Azerbaijan. (...) used howitzers, MLRS "Grad"
- stated the representative of the Armenian Ministry of Defense Artsrun Hovhannisyan.
Towards evening, the Armenian side noted a decrease in tension at the border, which began around 18:00 (17:00 Moscow time).
There are few shellings, in any case there are no large-caliber shelling
weapons
- stated in the Ministry of Defense of Armenia.
Recall that the armed conflict between Armenia and Azerbaijan broke out on July 12 at about lunchtime. It is not known who is to blame for the beginning, the parties shift the blame onto each other. In three days, the Azerbaijani side lost 11 soldiers, including the general and colonel, and the Armenian side claims the death of two officers and two soldiers.