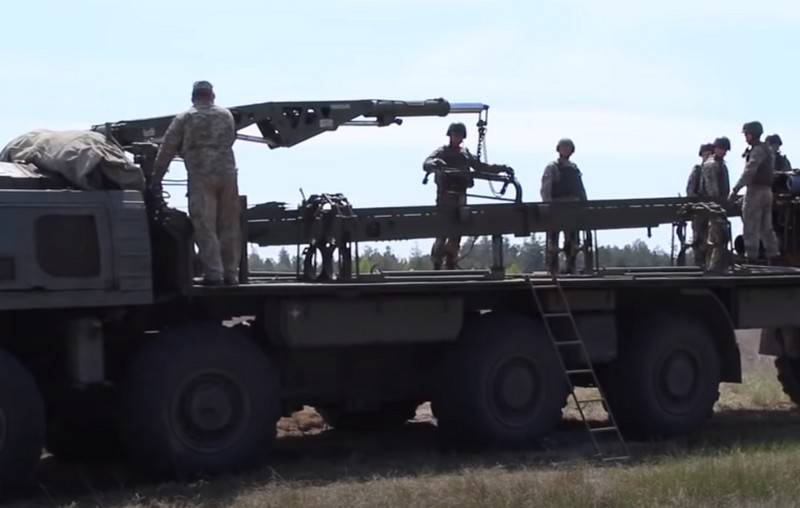 The Kiev design bureau Luch (part of the Ukroboronprom group of companies) is ready for mass production of several models of new Ukrainian missiles. This was stated by the general director of KB "Luch" Oleg Korostelev.
According to him, the Design Bureau intends to conduct state tests of the Alder-M MLRS before the end of the year, after which it will begin mass production of missiles.
We must conduct state tests by the end of the year. We are ready to mass-produce Alder, we are ready to complete Alder-M and mass-produce it, we are ready to start mass production Neptune
- said Korostelev, adding that all components for missiles are produced at Ukrainian enterprises.
The general director of the "Ray" explained that the task of the design bureau was originally to repeat the Soviet system of volley fire "Smerch" in the Ukrainian version, and then improve it.
We also went through two stages. The first is to repeat it - at the same time, we have successfully adopted technical solutions that our industry is capable of manufacturing and proved that it had a positive result. And the second point, to improve. What it means to improve - increase range and accuracy
- he said.
Recall that the first version of the Ukrainian Alder missile system with a firing range of up to 70 km on the old chassis was developed by the Luch design bureau, was adopted and has been produced in series since 2018. It is reported that at least 2019 Alder missiles were delivered to the Armed Forces in 2020-92.
The upgraded version of Alder-M with a firing range of up to 120 km is currently at the final testing stage. It is planned that the mass production of new missiles will start in 2021.