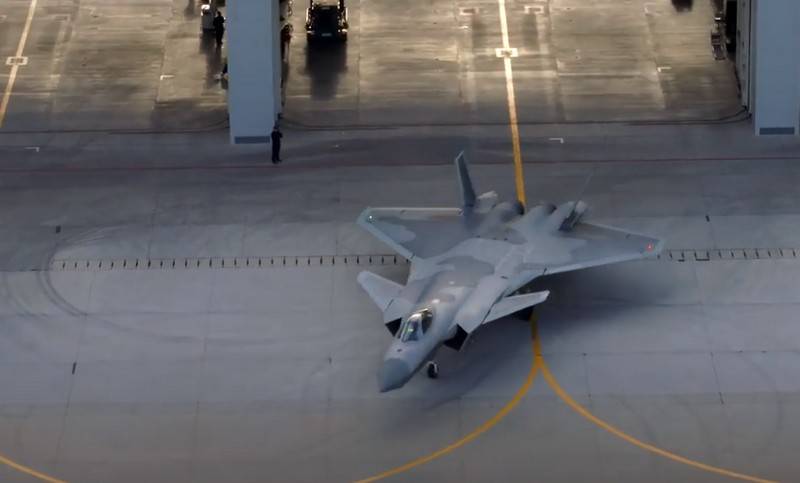 The fifth generation Chinese fighter (4th generation according to Chinese nomenclature) "went into series." According to the portal businessinsider.com, in China, mass production of a modified version of the Chengdu J-20 fighter has begun.
According to the portal, serial production of the new fifth-generation fighter began last week. Last fall, Chinese media reported the construction of three production lines for the assembly of the J-20 fighter. It was noted that two of them will mainly produce equipment for the J-20, equipped with the Russian AL-31F engine, and one - J-20 with a Chinese-developed Xian WS-15 power plant. How things are currently unknown, it is possible that everything is done the other way around.
It is noted that the J-20B fighter differs from the first version of the J-20 primarily in the engine with a controlled thrust vector.
The J-20 fighter was developed by Shenyang Aircraft Corporation and is positioned as a fifth generation fighter (fourth in the Chinese nomenclature), created using stealth technology. There are no details of this development, all data about the aircraft is classified.
The first flight of the prototype J-20 took place in 2011, the official demonstration - at the air show in Zhuhai in 2016. In 2018, it announced the adoption of the J-20 in service with the PLA Air Force.
International experts note that the Chinese fighter in fact, most likely, does not reach the point that it belongs to the full fifth generation. However, these judgments may be incorrect, since there is no detailed information about the characteristics of the Chinese fighter.