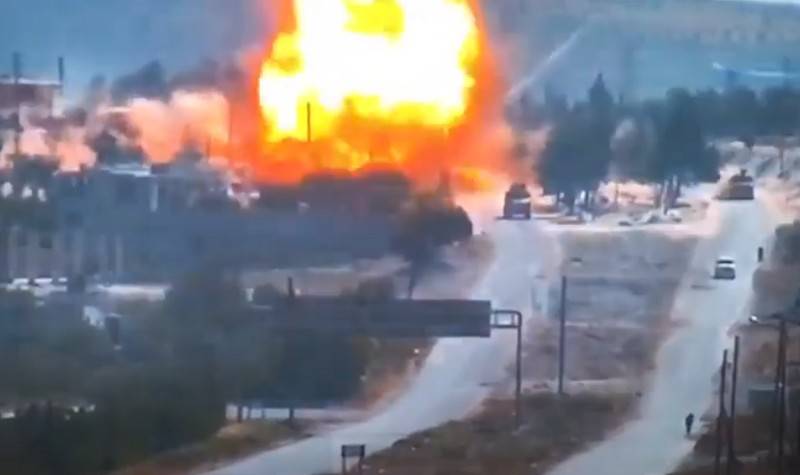 Three Russian servicemen received minor injuries as a result of the operation of an improvised explosive device along the route of the Russian-Turkish military patrol. Turkish soldiers also suffered. This was reported by the Russian Center for the Reconciliation of the warring parties in Syria.
The report said that during the 20th joint patrol with Turkey in the province of Idlib, near the settlement of Erich, the terrorists fired an improvised explosive device, which was laid along the route of the convoy. As a result of the detonation of IEDs, an armored personnel carrier of the RF Armed Forces was damaged and three Russian servicemen were injured, as well as crew members of a Turkish armored vehicle, which also received damage. The Russian military was urgently evacuated from the area and taken to the Khmeimim air base, where they provided the necessary medical assistance. At the moment, nothing threatens the life and health of the Russian military.
Three Russian servicemen were slightly injured. There are wounded among the crew of the Turkish armored car. All victims were promptly evacuated from the area. Russian troops were delivered to the Khmeimim air base, where they received all the necessary medical care. There is no threat to their life
- says the CPVS.
The Russian military, together with the Turkish military and the Syrian security service, establish the involvement of the groups in this bombing.
Note that this is not the first attempt to undermine the armored vehicles of the Russian-Turkish joint patrol in Idlib province in Syria.