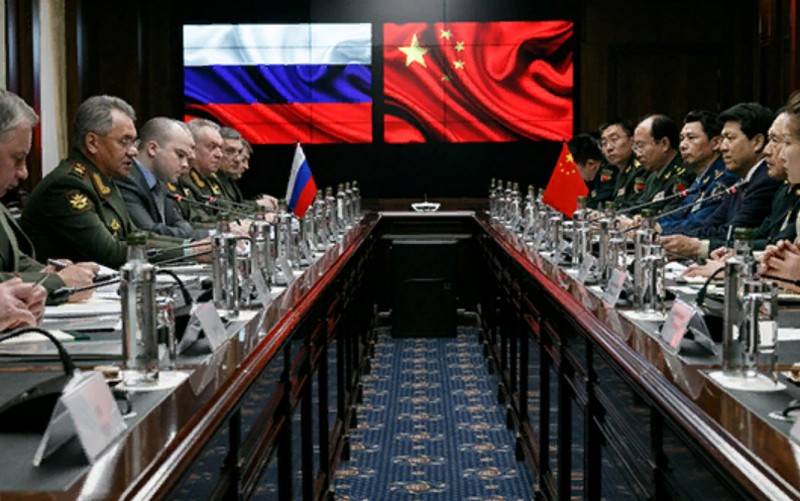 The Ministry of Defense of Japan has released another annual report called the White Paper, which noted the strengthening of military cooperation between Russia and China. Tokyo considers it necessary to closely monitor the development of these relations, which alarmed Japan.
The competent authorities of both countries unequivocally deny the very idea of ​​a "military alliance", but given the consolidation of interaction between the two states, which has been observed in recent years, it is necessary to monitor the future directions of development of such interaction
- the report says.
The Japanese military department notes that recently, despite statements about the absence of a military alliance between Russia and China, the countries are conducting joint military exercises, flights of strategic bombers and much more. In addition, the document says, Russian Defense Minister Sergei Shoigu and Deputy Chairman of the Central Military Council of the People's Republic of China Zhang Yusya signed a series of documents on military and military-technical cooperation between the countries.
The Ministry of Defense of Japan also notes the "tendency to intensify the activities of the Russian armed forces" in such areas as outer space and electromagnetic
weapon
.
The report did not mention the "Northern Territories" (South Kuril Islands), which Japan claims to be. The document says that Russia maintains a military presence in the "original Japanese territories", significantly enhancing the military activities of its armed forces.
Despite the spread of a new coronavirus disease in the Armed Forces of the Russian Federation, the activities of the Armed Forces continue to remain active
- said the military department of Japan.