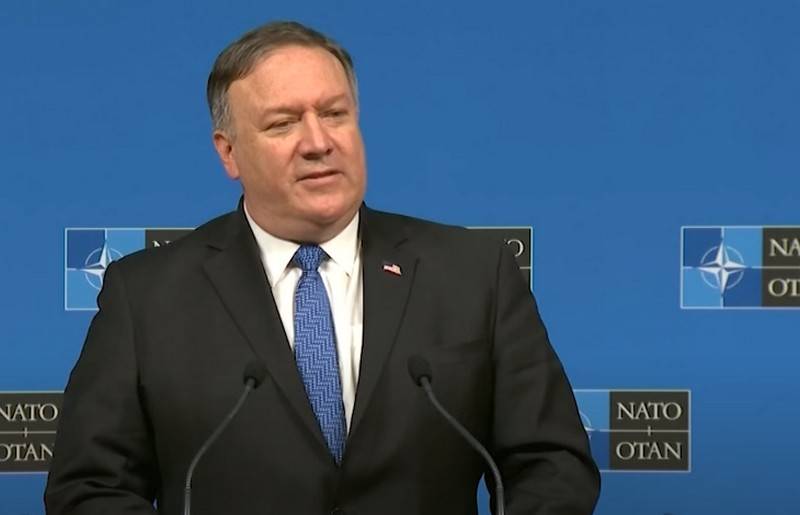 The United States has officially declared a number of territorial claims of China in the South China Sea illegal. This was stated by the head of the US State Department Mike Pompeo.
In a statement, Pompeo pointed out that the United States is strengthening its policy "regarding a vital part of the region - the South China Sea." In addition, according to the US Secretary of State, Washington considers it illegal "China's efforts to" bring the resources of the region under control through threats. "
According to the United States, China did not provide legal grounds for its policy regarding the disputed islands and territories. Washington emphasizes that in 2016, the arbitral tribunal rejected all claims of Beijing, and the United States will officially adhere to the position of arbitration in its policy.
Washington officially declared unlawful "any actions by China," "threatening the fishing and development of hydrocarbons by other countries" in the South China Sea region.
The world will not allow China to dispose of the South China Sea as its maritime empire
- declared Pompeo.
Official Beijing responded to Mike Pompeo's remarks by criticizing them.
China's position on the South China Sea is consistent and clear. Firmly defending its territorial sovereignty and rights and interests at sea, China adheres to a policy of settling disputes through negotiations and conferences with directly related states <...>. The United States is not a country directly involved in these disputes, but continues to intervene in this matter.
- The report says the Foreign Ministry of China.