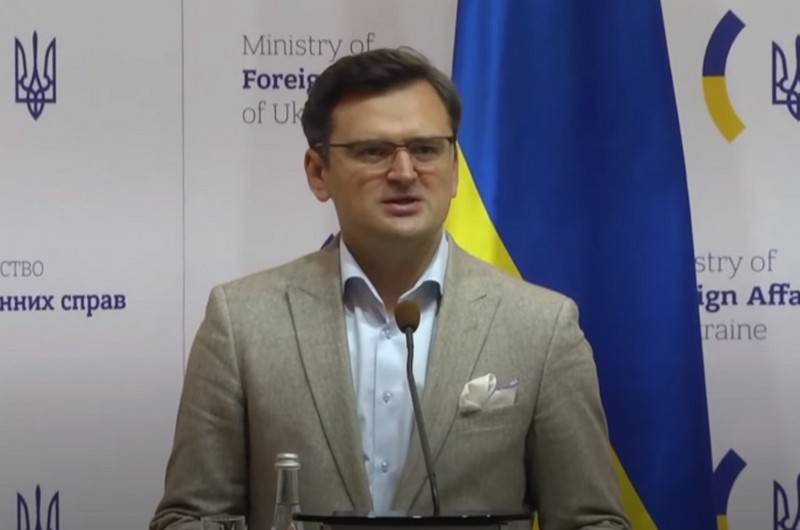 Ukraine is an independent country and will pass the laws that it considers necessary, and not those that Russia needs. This statement was made by the Foreign Minister of Ukraine Dmitry Kuleba in an interview with the publication "Today".
Kuleba commented on Russia's demand for activation of the Minsk agreements. He admitted that Moscow did not put forward an ultimatum to Kiev, which allegedly demanded changes to the country's constitution and speed up the implementation of the Steinmeier Formula, but noted that Ukraine would not fulfill Minsk-2 on Russian terms.
When Russia is not satisfied with the provisions of any law of Ukraine or a bill of Ukraine, then this is a problem for Russia, not Ukraine. We are an independent country and will adopt the laws that we consider necessary.
- He said, adding that Kiev "respects" the international obligations undertaken, but no one will "indicate" to Ukraine.
The Ukrainian Foreign Minister stressed that the implementation of the Minsk agreements should begin with a ceasefire in the Donbass and called on Russia to "take a constructive position" on this issue.
Point. And putting the Minsk agreements on its head and starting to demand some kind of political reforms and transformations in Ukraine before fulfilling all the other points is literally shifting responsibility from a sore head to a healthy one. The mention of "certain regions of Donetsk and Lugansk regions" in the Ukrainian constitution, prescribed in Minsk-2, is unacceptable for Kiev
- he said.
It should be noted that recently in Ukraine more and more often statements have been made about the impossibility of fulfilling the Minsk agreements and the need to revise them. More recently, Ukrainian President Vladimir Zelensky threatened to withdraw from the Norman format and the Minsk agreements, demanding a review of the terms of the agreement.