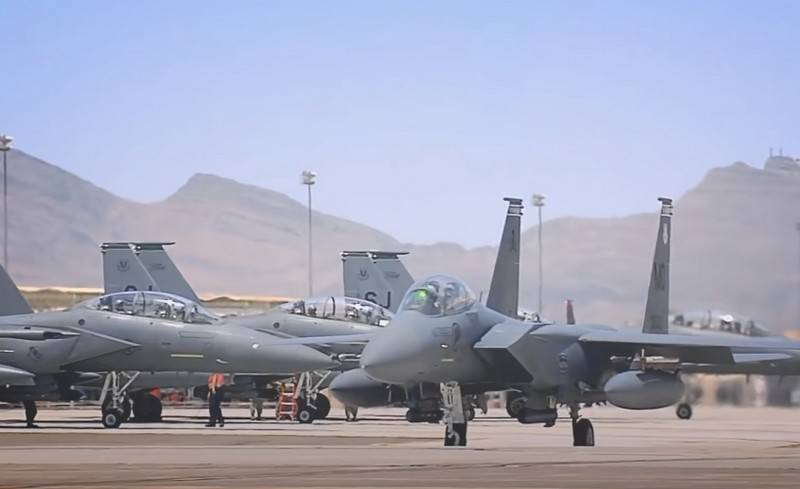 The US Department of Defense has ordered the first modernized F-15EX fighter jets; there will be eight aircraft in the first batch. This was reported by the press service of the company Boeing.
According to information, the US Air Force made contact with Boeing to build the first eight F-15EX fighters capable of carrying hypersonic
weapon
. It is also reported on the conclusion of an unlimited contract for the further supply of these fighters in the amount of $ 23 billion. The company plans to supply the US Air Force 144 fighter with an upgraded version of the F-15EX.
The US Air Force signed a $ 1,2 billion contract with Boeing to build the first batch of eight modern F-15EX fighters (...) The F-15EX carries more weapons than any other fighter of its class and can launch hypersonic weapons up to 22 feet (about 7 meters) and weighing up to 7000 pounds (about 3,2 tons)
- the document says.
It is reported that the first two F-15EX fighters will be produced in the second quarter of 2021, the remaining six in 2023. All eight aircraft will be deployed at Eglin Air Base in Florida, where they will take part in the tests.
It is specified that the F-15 is not purchased to replace the F-35A, but to replace the already outdated fleet of F-15Cs in service and as a carrier of hypersonic weapons. In the future, it is planned to purchase 18-24 fighters annually.
Note that the last purchases of the F-15 were made by the US Air Force in 2001. Then the troops were put five new Strike Eagle