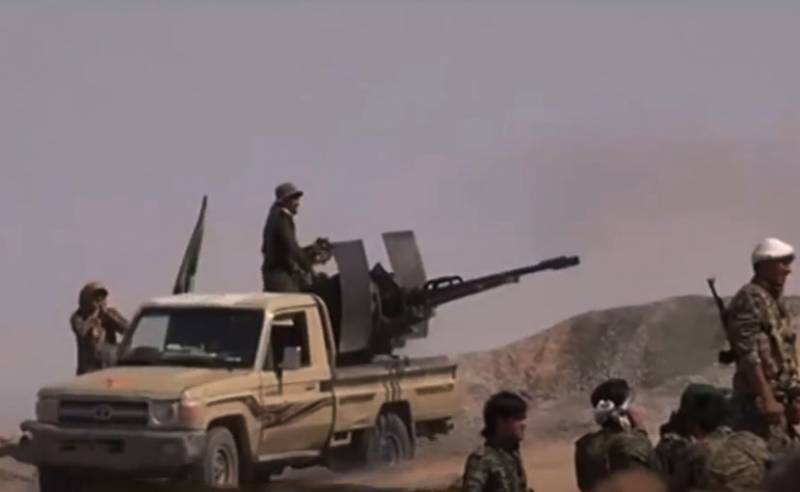 It became known about the detention in Syria of the militants of one of the terrorist groups by the Syrian military. We are talking about three militants who were taken to Tadmor (Palmyra) and conducted a preliminary interrogation. Talks about his progress
RIA News
.
One of the militants said that they represent the Magavir al-Saura group. According to him, the detachment, which he was a member of, was tasked with collecting information about Russian objects in central Syria.
Performing one of the tasks, the militants stumbled upon a minefield and lost several people, including a guide. As a result, they were captured by the Syrian troops, who brought them to Tadmore.
The important information shared by captured militants is that they received tasks from foreign curators. Reported on "several thousand dollars" that were transferred to the commander of this unit. The material stated that the field commander died in a mine explosion.
The militants add that in addition to data on Russian targets, they should have received information on the targets of the SAA (Syrian government forces) and Iran. What specific objects in question are not reported.
One of the militants said that he previously worked in the bakery of Rookban Camp, which is controlled by the United States. It was from there that he and several other people fell into the ranks of the militants, which are supervised by foreign intelligence services. The militant said that training was under the control of American instructors. According to him, they taught to own different types
weapons
. The training itself was conducted by the Syrians, and the Americans observed and evaluated the results of this training.