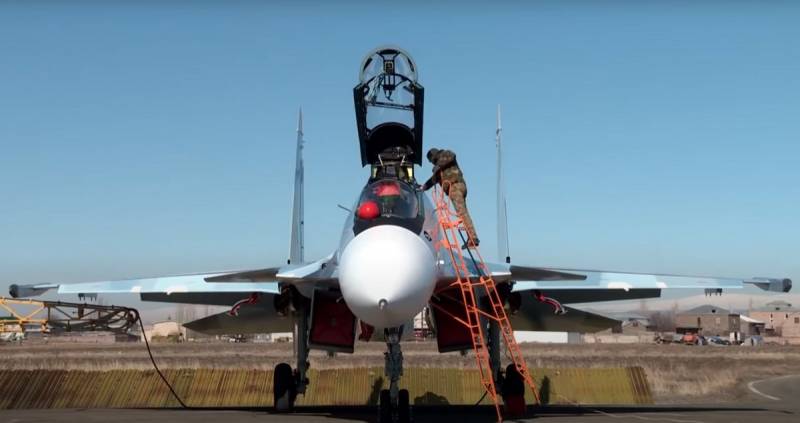 Multipurpose fighter Su-30SM, consisting on the balance of the Armenian combat
aviation
, in the context of an increasing military conflict with Azerbaijani troops, they are aimed at patrolling the border with a neighboring country.
As indicated by the resource of the Armenian Military Portal, no information was received about the application of airstrikes by the indicated strike aircraft.
Earlier, on July 10, before the escalation of the conflict, the head of the Armenian military department received Russian test pilots. They were awarded the state prize of the republic, the decree on the delivery of which was signed by the president.
Test pilots Vyacheslav and Yevgeny Averyanov pointed to the high level of training of Armenian military pilots
- writes the publication Hayzinvor.
Currently, four Su-30SM units are in service with the Armenian Air Force. Eight more aircraft are expected to be delivered. Azerbaijani fighter aircraft is represented approximately by the MiG-29 squadron, however, the flight and combat effectiveness of the aircraft causes doubts among experts, since after modernization they were purchased in Ukraine in the mid-2000s. Since then, information about the improvement of aircraft has not been reported.
However, the Azerbaijani forces are armed with various air defense systems, including the S-300 Favorit and the Israeli-made air defense systems Barak 8.