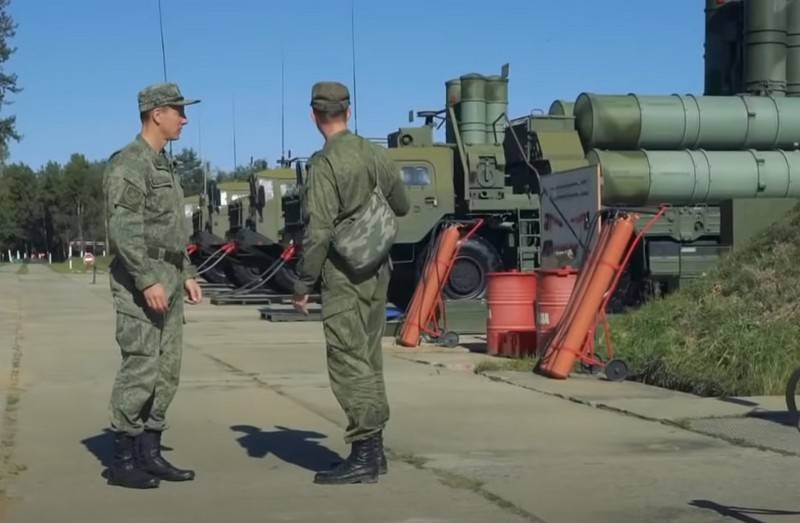 The Ministry of Defense decided to strengthen the air defense of the Volga and the Urals. As part of the strengthening of air defense, a decision was made to rearm two air defense regiments with S-400 anti-aircraft missile systems. This is reported by "Izvestia" with reference to the military department.
It is reported that on the S-400 regiments will be rearmament, which are currently in service with the obsolete S-300PS air defense systems. Previously it was planned to rearm them with the S-300PM2 Favorit modernized systems, but in the future it was decided to rearm the entire division covering the Urals and the Volga region with the S-400 air defense system.
Not only Samara, Yekaterinburg and the Sverdlovsk Region, but also Engels with the air base, on which the 400nd heavy bomber division is based, will fall under the protection of the new S-22 complexes. Airbase protection is ongoing now, but it is guarded by the already obsolete S-300PS.
The Ministry of Defense specified that in 2020 the Russian Armed Forces will receive four regiment sets of S-400 air defense systems. Two of them will be used for rearmament of the air defense units of the Central Military District. In the future, it is planned to completely rearm all the air defense units of the Central Military District on the S-400.
Thus, the military department emphasized, the S-400 air defense system will replace the obsolete S-300PS at the cover of the vital industrial centers of the Volga and Urals. In turn, the S-400 air defense system will cover the "Shell" anti-aircraft missile-gun systems (SAM).