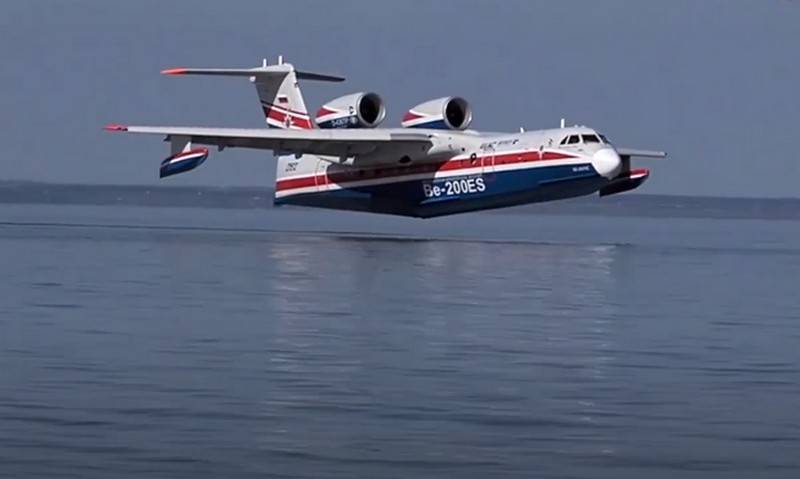 Marine
aviation
Russia by the end of the year will replenish with three Be-200 amphibious aircraft. This was announced by the chief of naval aviation, Major General Igor Kozhin in an interview with the newspaper Krasnaya Zvezda.
According to him, by the end of the year it is planned to adopt three Be-200 amphibious aircraft. The first aircraft has already been tested in Yeysk on the basis of the Center for Combat Use and Retraining of Flight Crews, and is currently in trial operation. Based on its results, a decision will be made to send Be-200 aircraft to military formations and associations.
This year, it is planned that three Be-200 amphibious aircraft will enter the naval aviation. Moreover, the first of them is already preparing for the show. Very soon they will be able to see him at the Main Naval Parade
- said Kozhin.
Among the others
News
concerning naval aviation, Major General noted the imminent introduction into trial operation of the latest NITKA simulator in Yeysk. He explained that the simulator being built in Yeysk will be different from the one in Saki (Crimea).
The simulator in Saki is intended only for the training of deck pilots. Now they use modernized equipment: machines, aggregates, equipment, which in the future will be installed on the Admiral heavy aircraft-carrying cruiser
Fleet
Of the Soviet Union Kuznetsov "(...) But NITKA in Yeysk is a simulator of a promising ship. The springboard is the same there, but new braking machines are installed. Now they are installing booster devices for aircraft. We hope to put this simulator into trial operation by the end of the year
- he explained.