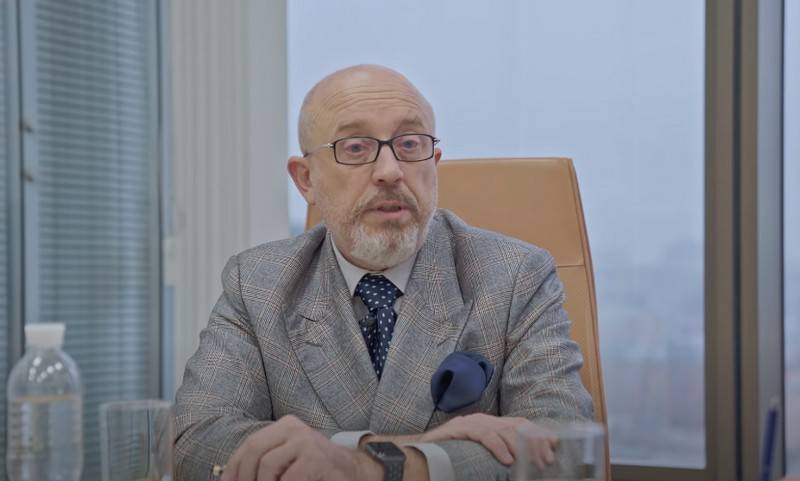 Kiev intends to attract the United States and Great Britain to the Minsk and Norman formats of negotiations on the Donbass. This was announced on the television channel "Ukraine-24" by the Deputy Prime Minister of Ukraine, deputy head of the delegation of Kiev in the Contact Group for the Donbass, Alexei Reznikov.
Reznikov said that Ukraine hopes to bring the United States and Great Britain to negotiations to resolve the conflict in the Donbass, as well as in Kiev, hoping for financial and technical assistance from Washington and London.
We are definitely interested in that the dialogue that is being conducted today with the Russian Federation with the help of the OSCE in the Minsk format and in the Norman format with the help of the leaders of Germany and France, could be expanded with the participation of Britain and the USA at least
- Reznikov said, adding that "relevant consultations" are underway on this topic.
In addition, according to Reznikov, Kiev intends to "modernize" the Minsk agreements, since "the implementation of certain points of the agreement is unacceptable for Kiev." As an example, he cited several points of agreements that Kiev is not going to implement: first, Donbass will not receive any special status; secondly, Kiev does not intend to hold elections in the Donbass until it has full control over the border with Russia, etc.
Kiev is sure that France and Germany support them in this, said Reznikov.
Earlier, the Deputy Prime Minister of Ukraine said that the Minsk agreements are no longer relevant, as "do not correspond to reality."