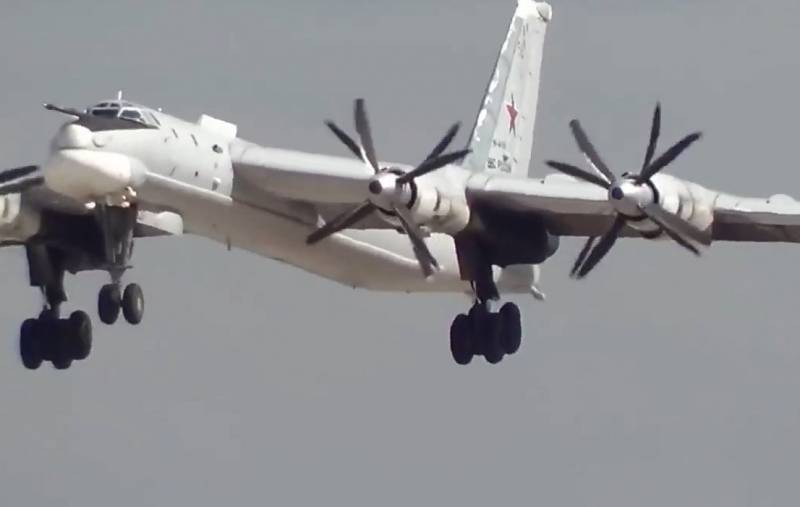 The basis of the Russian strategic
aviation
still make up the Tu-95 bombers, developed back in the 50s of the last century. We have to use the potential of these "experienced warriors", because replacing them with more modern aircraft is very difficult.
That's how Tang Jun argues in his article published by the Chinese publication The Paper.
Although Russia is actively developing its new PAK DA strategic bomber, financial difficulties will not allow this to be done quickly. According to the Chinese author, after the annexation of Crimea and the imposition of sanctions by the West against the Russian Federation, its economic development slowed significantly. And since of the three components of the nuclear triad - land, sea and air-based means - the latter are of the least importance, money for their modernization is allocated according to the residual principle. Therefore, it is necessary to squeeze out of the "veterans" everything that they are capable of.
When the Soviet strategic aviation was created, the main means of delivering nuclear weapons were bombers, which could fly up to the target and drop an atomic bomb. Now this is not necessary, because ballistic missiles have appeared.
Tang Jun, recalling the long
history
the development of the Russian Su-57 fighter, it is doubtful that the PAK DA bomber will ever enter the troops. Most likely, the Tu-95 will be replaced by improved Tu-160M2. The Russian Ministry of Defense plans to start mass production of these aircraft and produce 3-4 units each year. In total, it is planned to create 50 Tu-160M2. This amount will be more than enough to replace the veteran of Russian strategic aviation - the Tu-95 bomber.