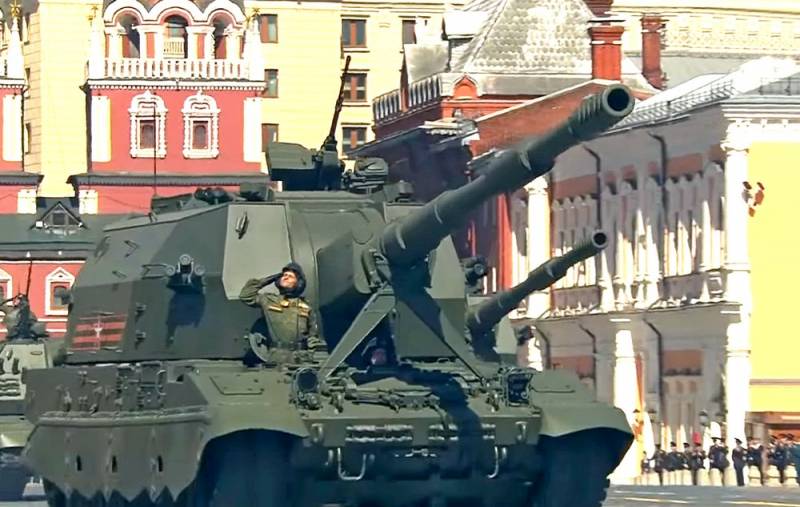 In Russia, the concept of installing ground forces armaments on naval ships appeared. In particular, we are talking about equipping ships with an artillery tower from the new Coalition-SV howitzer
The Russians, therefore, want to repeat the experiment, which previously ended in failure in the German naval
navy
- writes the Polish edition of Defense24, assuming the possibility that Russian developers will step on the same "rake."
According to him, "the Russians have always been developing specialized weapons for the Navy." In this regard, naval artillery, both small and large caliber, stood out in a separate branch of military development. Therefore, plans to "borrow" ground systems for the fleet are surprising.
As Defense24 points out, apparently, the seamen were bribed by the accuracy of the fire and the rate of fire of the Coalition-SV (more than 10 rounds per minute). The entire module, in addition, is fully automated and does not require calculation.
In world shipbuilding, attempts have been made to adapt land artillery to the needs of the fleet. As Defense24 notes, the Germans tried to achieve this for the last time. As part of the MONARC (Modular Naval Artillery Concept) program, they intended to equip the ships with a turret with a 155-mm self-propelled howitzer PzH 2000. In December 2012, it even received a Hamburg-type Saxony frigate.
However, according to the Polish publication, it turned out that the ground system is not suitable for a harsh marine environment, and strong returns require the installation of special stabilizers, without which, for example, the widely used 76-mm Melara gun is dispensed with.
The Russians, however, have their own opinion, and will probably begin to prepare for the same experiment.
- writes Defense24, indicating that there is still some experience if we recall the armored boats of project 186 (which were equipped
tank
guns).
Hamburg frigate with a tower from PzH 2000: